Developers asked, Microsoft provided: reduced certification times for WP apps
31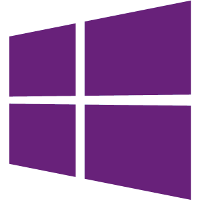 Microsoft is rolling out a renovated and improved certification workflow for the Windows Phone OS, which is said to greatly shorten the necessary time to certify an app. According to the Redmond giant, it will now take less than a day, or sometimes just an hour, to certify an app for the platform, while "maintaining app quality".
It seems that the developers of WP apps have been somewhat troubled by the long certification times, however, Microsoft hasn't overlooked their requests – for the past several months, the software giant has been working on this "new streamlined workflow".
Thanks to the new workflow method, the developers will be notified about their certification data in a different way. Up until now, they received an email with a PDF file attached to it. Thanks to the new workflow, the certification results will now be directly available on the developers' Dev Center Dashboard once their apps get reviewed and approved. What's more, the Dashboard will now provide the developers with additional, more insightful information about each app's overall downloads and in-app purchases.
The new workflow has been rolling out for the past few weeks, and Microsoft states that some time may pass before the changes within the certification workflow reach all developers.
source:
Microsoft
via
WPCentral