Deutsche Bank's second look at T-Mobile's Q2 earnings show carrier fell short of estimates
2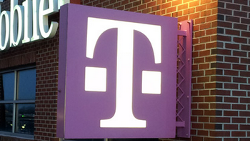 Back in July, when T-Mobile reported its second quarter earnings report,
the carrier reported 786,000 net new additions to its postpaid phone subscribers
. Not only did that figure beat the estimates forecast by Deutsche Bank and most Wall Street analysts, it also was said to make up 100% of the growth in the category for the entire industry. However, Deutsche Bank went through the numbers again and now says that 250,000 of the net new additions to the postpaid phone group actually belonged to existing T-Mobile customers adding a phone number to a device already in use.
These customers were taking advantage of T-Mobile's
Digits
feature, which has allowed subscribers to have multiple numbers on one device since its launch in May. It also can be used to have your phone number connect to your tablet, wearable or other devices. Deutsche Bank's Matthew Niknam said that it would be be inaccurate to count these subscribers as additions to postpaid phone subscribers.
With the change, T-Mobile is considered by Deutsche Bank to have missed Wall Street estimates for its quarterly postpaid phone additions for the first time in ages. Removing the 250,000 postpaid Digits subscribers that were incorrectly placed before, T-Mobile actually had 536,000 net new postpaid phone additions from April through June. That failed to meet Deutsche Bank's own estimate of 611,000 additions for that category, and the Wall Street consensus of 590,000 net new postpaid phone subscribers.
"Adjusting out Digits, we estimate 2Q postpaid phone net adds missed Deutsche Bank/Wall Street expectations; this would mark T-Mobile's first miss on postpaid phone volumes in recent history. If we assume Digits adds of +250,000, this would imply pure postpaid phone net adds of +536,000. Importantly, this would be below Deutsche Bank/Wall Street (estimates) of +611,000/+590,000. … T-Mobile expects Digits to contribute less than ~100,00 net adds in the third quarter, though the company noted it will retroactively separate these adds from its postpaid phone base."-Matthew Niknam, analyst, Deutsche Bank
So far, T-Mobile has yet to comment on Deutsche Bank's report.
source:
FierceWireless