T-Mobile blows away Wall Street with its Q2 results
14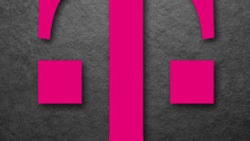 After the market closed on Wednesday, T-Mobile released its Q2 results and they were one for the record books. Instead of the 807,000 net additions expected by Wall Street analysts, T-Mobile said that 1.33 million new customers were added to its books during the three month period. The nation's third largest carrier also reported a record low postpaid churn of 1.10% which is down 17 points year-over-year. On a sequential basis, the drop in churn amounted to 8 points quarter to quarter.
T-Mobile is kicking butt and taking numbers. Phone numbers, that is. The 786,000 names being added to the carrier's list of postpaid phone subscribers will represent 100% of the category's growth for the entire industry. That is absolutely amazing. In addition, T-Mobile is expected to lead the industry in growth for the 16th time in the last 17 quarters with its reported $10.2 billion in revenues. That is up 10% for the year. Net income of $581 million is up 158% year-over-year. Diluted earnings per share of 67 cents show a gain of 168% over last year's number.
At the end of the quarter, 315 million Americans were covered by T-Mobile's signal. That could hit 321 million by the end of the year. T-Mobile has also completed its deployment of low frequency 700MHz spectrum, which now covers 271 million people in 575 markets. It expects to have its 600MHz spectrum up and running in certain areas as soon as this August. This low frequency spectrum travels farther and penetrates buildings better than high-range airwaves.
T-Mobile won 45% of the 600MHz spectrum auctioned off by the FCC
earlier this year.
"We just delivered a quarter with record service revenue, record-low churn, strong net income and record Adjusted EBITDA - all while leading the industry in postpaid phone growth. On top of that, our network just keeps getting better and faster while the Duopoly's networks seem to be choking after we forced them to go unlimited. Make no mistake about it, the Un-carrier will not stop forcing change in this industry and our Q2 results are more proof that consumers are responding!"-John Legere, president and CEO, T-Mobile
So far in 2017, the carrier has added 1,000 new T-Mobile and 1,100 MetroPCS locations with a combined target of 3,000 planned for this year.
source: T-Mobile