Deal: brand-new unlocked Samsung Galaxy S6 edge 32GB priced at $550 on eBay
15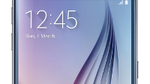 In the past week, we've brought to your attention a pair of interesting eBay deals for high-end Samsung smartphones, one for the
Samsung Galaxy Note 4
, and one for the
Samsung Galaxy S6 edge
. Unfortunately for some, one caveat that should be mentioned regarding these two discounts is that both deals are for refurbished handsets. If refurbs won't cut it, then you might want to check out a recently-discovered deal on eBay for a brand-new Samsung Galaxy S6 edge.
232 Technologies INC, a seller with a near-perfect 99.5% positive feedback track record, is currently selling a new Galaxy S6 edge in Black Sapphire with 32GB of integrated storage space for just $550 with free US shipping included. This is an unlocked handset that will work with any GSM carrier in the US, such as AT&T, T-Mobile, and MetroPCS. If you're on Sprint or Verizon, you're out of luck this time.
$550 is a very good price for the 32GB Galaxy S6 edge. Over at AT&T, the same handset is priced at $815. T-Mobile has recently applied the promised
permanent discounts for the Galaxy S6 series
, bringing down the price of the 32GB Galaxy S6 edge to $680.
We've often talked about the
Samsung Galaxy S6 edge
here at PhoneArena, but just in case you need a refresher, the smartphone comes with a 5.1-inch Super AMOLED display with dual curved edges running a resolution of 1440 by 2560 pixels, a blazing-fast Samsung Exynos 7420 chipset, a 16MP primary camera, wireless charging and quick charging capabilities, as well as UFS 2.0 storage. Unlike all previous iterations in the Samsung Galaxy S series, the S6 and the S6 edge do not come with a removable battery, and they also lack microSD card support, much to the dismay of many Samsung fans. For a much more detailed analysis, make sure to read our
Samsung Galaxy S6 edge review
.
What do you guys think of this deal? Is $550 a good price for a new unlocked Galaxy S6 edge with 32GB of internal storage?