Samsung Galaxy S6 price cuts reach the US, T-Mobile becomes the first US carrier to drop prices
46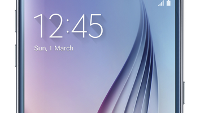 Although the Samsung Galaxy S6 and S6 edge have received positive reviews from the tech media (make sure to read our own
Galaxy S6
and
Galaxy S6 edge
reviews if you haven't already), it looks like the two handsets are not selling nearly as well as the manufacturer intended and estimated them to.
In response,
Samsung recently announced
that it will soon slash prices in an attempt to boost sales during the second half of 2015. Although the manufacturer did not announce a specific timetable for when the discounts will take effect, just yesterday, we saw the permanent
price cuts surfacing in Europe
. Earlier today, T-Mobile became the first carrier in the United States to cut prices for the Galaxy S6 and S6 edge.
T-Mobile has shaved $100 off the price of the 32GB
Samsung Galaxy S6
, meaning that the handset is now priced at $569.99 off-contract. The carrier has also reduced the price of the 128GB version of the S6, which is now offered for $659.99. Interestingly, the price of the 64GB version has been slashed by $100, resulting in the 64GB version of the handset being now offered at the same price as the 128GB version. Consider this a free upgrade to the 128GB model.
T-Mobile has applied the same discount scheme for the
Samsung Galaxy S6 edge
as well, bringing down prices to $679.99 for the 32GB version of the S6 edge, and $759.99 for both the 64GB and 128GB versions of the curved-edges smartphone.
It remains to be seen how fast the other major carriers in the US will apply the price cuts that Samsung announced last week, but for the time being, T-Mobile is the go-to carrier if you're looking for the best price on Samsung's hottest smartphones at the moment.
What do you guys think of these price cuts? Do they make the Galaxy S6 more attractive, or are your eyes focused on other choices?