Deal: Unlocked LG V35 ThinQ is up to $250 off on Amazon
1
We may earn a commission if you make a purchase from the links on this page.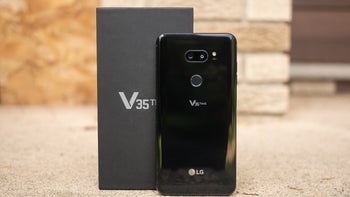 LG's last year flagship, the
V35 ThinQ
is a great phone,
according to our review
. As of lately, the device is also very cheap. Many carriers and retailers have decided to lower the V35 ThinQ's price to abysmal values, which can only be beneficial for consumers.
It's been
less than a week since we reported
that Cricket offers the LG V35 ThinQ for just $150, granted you'd have to bring an existing phone number to the carrier. Even without switching to Cricket, you could still get the flagship for just $300 outright.
In any case, it appears that Amazon has decided to enter this game of promotions with a deal of its own. The Prime Exclusive LG V35 ThinQ is now up to $250 off on Amazon, a great price considering the phone typically sells for at least $600, but most of the time you'll see it listed for $650.
Since the phone comes unlocked, you'll be able to use it with AT&T, Sprint, T-Mobile, and Verizon. On the other hand, because this is a Prime Exclusive phone, it will feature pre-installed Amazon apps, including the Amazon Widget, Amazon Shopping, and
Amazon Alexa
.
These devices include Amazon Alexa support which lets you use voice commands for various tasks. Apart from that, there are no differences between the Prime Exclusive and the standard
LG V35 ThinQ
model.