Deal: Unlocked AT&T LG V20 on sale for less than $300 on eBay
1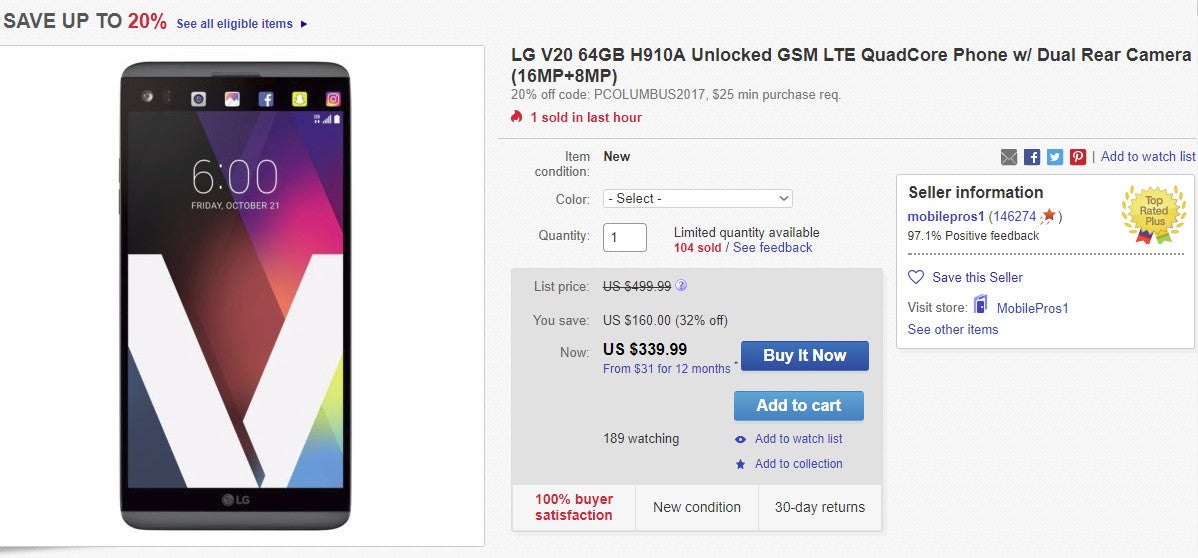 LG's last year flagship, the V20 is on sale once again in the United States. If you've been following the news about
LG V20 deals
, then you probably know that the smartphone was never available for purchase for less than $300.
Well, it looks like a company is now selling the unlocked version of
LG V20
for just $290 on eBay. Although the smartphone is listed with a higher price ($340), customers can save an additional 20% by applying a discount code upon checkout (PCOLUMBUS2017).
Keep in mind that this is the AT&T LG V20 (H910A) model, so it will only work on GSM networks in the US (sorry, no Sprint or Verizon). Also, Titan is the only color option available for purchase on eBay.
Considering the
LG V20
still sells in the US for around $500 outright, you'll be saving quite a lot by getting it on eBay for $290 – 42% to be more precise. As long as you order the smartphone from within the US, you'll be getting free shipping as well.