Deal: Save nearly $100 on Bose's QuietComfort 35 Series II noise canceling headphones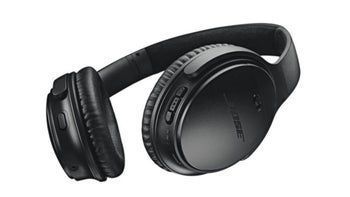 Bose QuietComfort 35 Series II
are probably among the most popular premium noise cancelling headphones in the $350 price range, along with Sony's
WH-1000XM3
. Bose's expensive headphones have been on sale quite a few times, but they're selling like hot cakes, so it's easy to miss these deals if you're undecided.
But we're here to help you get a better deal on an exceptional product, so if you're still looking for buy Bose's QC 35 Series II headphones we have the perfect deal for you. ProElectronics now sells the noise cancelling headphones for just $255 via Rakuten. However, there are a couple of things that you should be aware of before putting your money on the line.
First off, you'll notice that the headphones are listed at $303, but don't worry, you can easily bring the price below the $300 mark. Simply use the
SAVE15
coupon code at checkout and you'll be able to reduce the price by an additional 15%. Just make sure that you're logged into your Rakuten account, otherwise you can't use the discount code.
Also, it appears that only the silver color is still available for purchase, as both black and midnight blue versions are sold out now. Last but not least, there's a limit of 1 pair per order in case you're thinking to buy more.