Deal: LG G7 ThinQ and V35 ThinQ are $350 off at Project Fi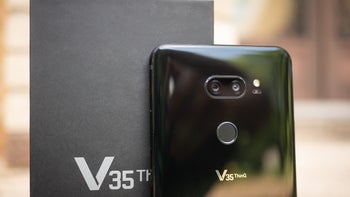 Besides making offering customers $800 service credit when they buy the new
Pixel 3
and
Pixel 3 XL
, Project Fi has another deal aimed at consumers who can't afford Google's new flagships but still want a top tier phone.
Project Fi is targeting LG fans with two interesting deals that are hard to refuse. For a limited time, the
LG G7 ThinQ
and
V35 ThinQ
are no less than $350 off, which means that you'll be able to get one for $400 or $550, respectively.
However, in order to benefit from the biggest discounts, you'll have to activate the smartphone you buy within 30 days of device shipment. Also, keep in mind that the price will be discounted by $200 during checkout, while $150 will be offered as free service credit.
Basically, you'll be paying $200 less for the
LG G7 ThinQ
and
LG V35 ThinQ
, but you'll also receive free $150 service credit when you buy either of the two. Obviously, if you cancel your order or return the phone, you won't be eligible to keep the service credit any longer.
There's also a limit of 1 discounted LG phone per customer and a limit of 1 discounted device per group plan member, so keep that in mind as well.
Recommended Stories