Deal: LG G6+ Prime Exclusive price drops to just $400 at Amazon
3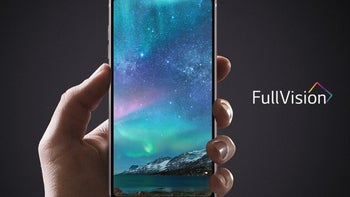 The
LG G6+
is definitely a high-end smartphone even though it packs hardware that was launched on the market two years ago. The device made its debut in the United States less than a year ago for around $700, but its price dropped considerably in the last couple of months.
Today,
Amazon has a great offer
on the LG G6+ and while the discount is far lower than what the US retailer suggests, this is still a decent price for an older flagship. Currently, customers can purchase the LG G6+ for just $400, which means they'll save between $80-$120.
It's important to note that Amazon has only discounted the Prime Exclusive version of the
LG G6+
, so if you want the standard model, you'll have to come up with $435 upfront. The LG G6+ Prime Exclusive comes preloaded with a selection of Amazon apps such as Amazon Widget.
The
LG G6+
comes unlocked but it will only work on GSM carriers like AT&T and T-Mobile, so if you're looking for a Sprint/Verizon device, this is not it. Obviously, you have to be an Amazon Prime member in order to benefit from the current offer.