Deal Alert - 10.5" Samsung Galaxy Tab for $335 and free shipping, up on eBay
8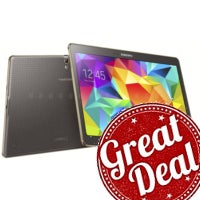 Hello, hello! Anyone, who's been thinking about grabbing one of Samsung's light, powerful, and, finally, color-accurate tablets, should take heed – an eBay shop, dubbed QuickShip, is selling a bulk of refurbished
Galaxy Tab S 10.5
for $334.99, free US shipping included.
These slabs retail for $499, so it's an obvious deal. Just keep in mind that, as the seller has pointed out, refurbished units tend to show signs of usage – you know, scratches, some very light wear and tear. So, while these tablets should be a great buy for personal use, we'd wager they wouldn't make a good impression if you were to use them as gifts for the upcoming holiday season. Unless the person you give it to is absolutely uninterested in taking off the protective plastic off the display of a brand-new device, that is.
If you are not acquainted with the Samsung Galaxy Tab S 10.5" – it's a thin, and fairly light, slate that has an 8-core, 1,9 GHz Exynos 5420 humming under its hood, 3 GB of RAM, and its screen glows with 2560 x 1600 pixels. Best of all – it was the first of Samsung's Super AMOLED-equipped devices to finally have (almost) accurate color reproduction. Check out more info in our review of the tablet
here
.
Refurbished Galaxy S Tab 10.5 -
eBay page
Samsung Galaxy Tab S 10.5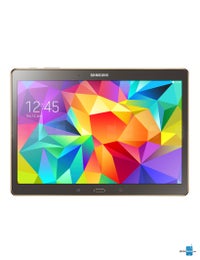 via:
Android Police