Google adds a dark boot screen to some Pixel models in Android Q beta 5
Ever boot up your Pixel in a dark room or late at night? The fact that the Pixel line doesn't sport the brightest displays won't stop your eyes from feeling as though your retinas are melting. As a result, Android Q beta 5 features a dark boot screen.
According to 9to5 Google
, this shows up by default on the
Pixel 3
and
Pixel 3 XL
after either model is booted up the first time following the installation of the latest beta build. This is the case regardless if the "system-wide" dark mode is enabled or not. The animation when booting up is the exact same as the one Pixel users are familiar with now, but with a dark black background.
So far the new dark boot screen is not showing up on older Pixel models running Android Q beta 5, but that could change once the final version of the latest Android build is released later this quarter. Google has been adding a dark mode to many of its apps because the Material Design it uses leaves larges spaces of blinding white background. Instead of black text on a white background, enabling dark mode features white text on a black background.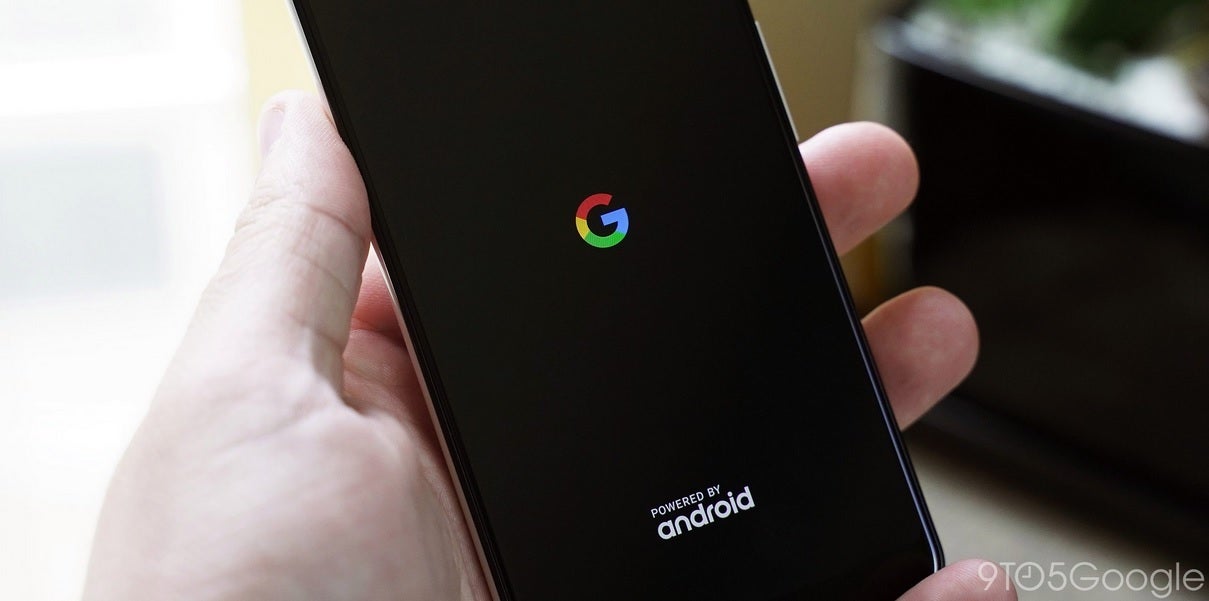 Dark boot on the Pixel 3 running Android Q beta 5
Android Q beta 5 officially dropped today with just one more beta release scheduled before the final release arrives. Google has made some changes to its notifications system. As
pointed out by Android Police
, in beta 1 swiping to the left snoozed a notification. In beta 2, the direction of the swipe to snooze could be customized by the user. The feature was gone completely in beta 3 and came back in beta 4. In the new beta, it is disabled by default and can be enabled by going to
Settings
>
Apps & notifications
>
Notifications
>
Allow notification snoozing
. Snoozing a notification removes it from the screen for a period of time; once that time expires, the notification will return.
If you have a Pixel handset, joining the Android Q beta program is as simple as
tapping on this link
and opting in. If you have one of the phones in the following list, click on this link to discover how to join the Android Q beta program. Keep in mind that the beta versions of Android Q are unstable and certain features and apps might not work correctly. And while you can stay in the beta program until the final stable version of the app is disseminated, leaving it will force you to factory reset your phone.
The phones in the Android Q beta program include:
Asus ZenFone 5Z
Essential Phone
Huawei Mate 20 Pro
LG G8 ThinQ
Nokia 8.1
OnePlus 6T
Oppo Reno
realme 3 Pro
Sony Xperia XZ3
Tecno Spark 3 Pro
Vivo X27
Vivo NEX S
Vivo NEX A
Xiaomi Mi 9
Xiaomi Mi Mix 3 5G