Customers in France, Germany, and Spain can now buy the Nexus 7 from Google
4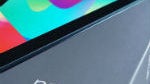 The Google Nexus 7 has been selling like crazy in the US and other regions where it has been made available, but it isn't yet available everywhere worldwide. Google has been careful with the rollout of the device, especially given the limited supply of the tablet. The predictions expect Google to sell
upwards of 8 million units
by the end of the year, and more markets will certainly help that come to pass.
The latest markets to get the Nexus 7 direct from Google are France, Germany, and Spain, where customers can now purchase the tablet directly from the Google Play Store. The tablet is available for €199 for the 8GB model and €249 for 16GB, which is the real story. That price point parallels the UK release, and represents just a 25% markup over the US price. That's actually pretty amazing, because more often tablets and smartphones get a 40-50% markup in Europe compared to the US.
If you live in one of the newly added countries, you can get a Nexus 7 in about 3-5 days, but we'll have to see how long the supplies last on this. Still no word on retail availability in Europe though.
Recommended Stories