Costco hocking the Lumia 710 + accessories for a penny
4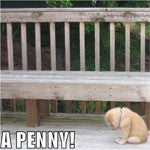 If you're looking to get into a new Windows Phone and a two year relationship with T-Mobile but feel that fifty bucks is about $49.99 too much, you should head on over to Costco where they are hocking the brand new Nokia Lumia 710 for just a penny.
Yesterday we reported that
Walmart is offering the Lumia 710 for free
, but that offer was only available to new subscribers. According the Costco's website, the penny sale is also good for those that are looking to upgrade thanks to a $50 rebate. Technically it states that $49.99 is due today with a $50 rebate, so they might actually be paying you a penny – even better.
Either way, this deal also comes with an accessory kit that includes a hard shell carrying case, 2 leather cases, 3-in-1 charger, and screen protectors. Not to shabby for a penny, especially for a phone that is currently
raking in 5-star ratings from consumers
.
source:
Costco
via
WMPowerUser