Commercials from China; watch T.V. ads for the Vivo X5 Pro, Oppo R7 and HTC One E9+
6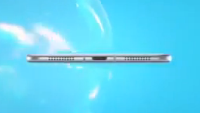 Over the last few weeks, we have seen quite a number of new smartphones unveiled from China. Some of these models like the Vivo X5 Pro, the Oppo R7, and the HTC One E9+ have enough features to be interesting to buyers outside of China. The Vivo X5 Pro for example, uses a scanner in the front-facing camera to
scan the unique iris patterns that belong to each user's eyes
. This can be used in lieu of a fingerprint scanner to verify the identity of someone purchasing an app, making a mobile payment, or even unlocking the phone. It also has
a front-facing camera that can stitch together a 32MP selfie
.
The
HTC One E9+
comes with a 5.5-inch 1440 x 2560 screen, which produces a 534ppi pixel density. Under the hood is the 64-bit MediaTek MT6795 SoC which contains a true octa-core 2GHz CPU and the PowerVR G6200 GPU. The
Oppo R7
, like the Vivo X5 Pro, comes with a "bezel-less" screen although it is more of a mid-range model than the other two.
We've put together some of the local commercials produced for these handsets, which allow you to check out the features that the manufacturers think are worthy of promotion. Keep in mind that the HTC ad is not in English, but we think that you can figure out what is going on anyway. The other two commercials are instrumentals.
source: PhoneCommercials (
1
), (
2
), (
3
)