ComScore reports Android on the rise, while RIM slips further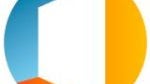 The October smartphone OS numbers are in, and not everyone is pleased. The statistics from
comScore
measure the change in U.S. smartphone OS market share from July, 2010 to October, 2010. Google's Android is the big winner, while RIM's BlackBerry continues to falter.
Android has continued its ascent, going from 17% to 23.5%, which amounts to a 38% increase in only 3 months. Apple meanwhile has enjoyed a 3.3% rise from 23.8% to 24.6%. Even though iOS' market share is still growing, we imagine Steve Jobs is upset about Android being so close behind.
BlackBerry has declined even further, from 39.3% to 35.8% (an 8.9% decrease). RIM will need some fresh ideas if they want to regain some market share. Their
BlackBerry OS 6
only seems to be slowing the bleeding.
Palm's webOS has declined from 4.9% to 3.9% (a 20% decrease). But we think that's more due to marketing and availability, rather than interest. The debut of the
Pre 2
and Palm's other upcoming
devices
should give them a healthy bump in 2011.
Microsoft will be disappointed to see an 18% decline, from 11.8% to 9.7%. They're waiting to see an increase from
Windows Phone 7
, but that will take more time. Place your bets, folks. It's anyone's game in 2011.
source:
comScore
via
Engadget