BlackBerry 6 receives cryptographic approval from the U.S. gov't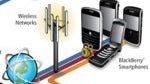 This should come as no surprise, but RIM's
BlackBerry 6
OS has been given its Federal Information Processing Standard (FIPS) 140-2 certification. Like past BlackBerry operating systems, BB 6 is now approved for use by government employees, as well as private-sector employees who want the best possible security.
The FIPS 140-2 standard determines whether 'cryptographic modules' (e.g. an OS), are sufficiently safe for use by government agencies. This security, shared by all BlackBerry models, is what has made RIM a major player in the corporate market. While other operating systems have become more app-centric and user-friendly, RIM can still boast the tightest security.
But rivals like
iOS and Android
are increasingly being adopted by corporate clientele. If RIM is going to play up their security, they might first have to discredit that of iOS and Android. BlackBerry 6 is a terrific evolution of the OS, but they need to offer it (officially) on more devices. They currently only have three models running BB 6: the
Torch 9800
, the
Bold 9780
, and the
Style 9670
.
source:
CIO
via
BoyGeniusReport