Analysts predict 17 million WP7 sales in 2011
4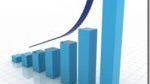 Microsoft is holding their breath and crossing their fingers, hoping that their hard work and OS overhaul will be noticed and appreciated by consumers. According to Digitimes research analyst Luke Lin, Microsoft will be rewarded with a
5.1% share
of the global smartphone
OS market
in 2011.
A 5.1% share of the anticipated 340 million smartphone sales in 2011 works out to
17 million handsets
. That sounds like a respectable figure to us, especially when you consider their measly 3% share as of Q3 2010. But
Microsoft
is probably disappointed.
Microsoft predicted earlier this year that they would sell 30 million of their handsets in 2011. That would have worked out to almost 9% of the smartphone market, and a three-fold increase over their Windows Mobile footprint.
An investor's perspective might say that they should have focused on improving and rebranding the Windows Mobile OS, rather than spending US$1 billion, and countless R&D hours to only increase their share by 2.1%.
But Microsoft shouldn't get discouraged. Their
new update
is coming out, which will surely improve the perception of their OS. Also, as their
Marketplace
grows, the average consumer will no longer perceive Android and iOS as the only way to get great apps. Like anything worth doing, it will take time.
source:
Digitimes
via
WMPoweruser