Coke: Things go better with Windows Phone
34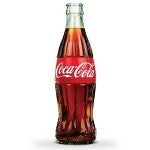 Microsoft and Nokia scored a pretty big win in the enterprise as the latter has announced that
Coca-Cola
selected the Nokia Lumia for its select salesforce in Vietnam and Cambodia. The phones will be used for processing orders, equipment validation and will improve Coke's execution in the market. The Nokia Lumia with Windows Phone 8 will allow the beverage company's employees to use Microsoft Office and sync with Microsoft Exchange, SharePoint, Lync and Office365. The platform offers integration with Outlook.
Security is important for smartphones being used in the business world and the Nokia Lumia has hardware-accelerated encryption, a secure boot, sandboxed apps and is capable of being managed from a remote location. This means if a Coke employee leaves his smartphone on the floor of a bar, the confidential information inside the phone is protected.
"Our collaboration with Nokia and Microsoft enables us to utilize our sales automation and market execution tools on two very progressive platforms. We will be able to activate our teams with capabilities that enable us to further improve our execution and customer services by obtaining actionable insights. The Nokia Lumia and Microsoft platform fit our enterprise landscape well."-Javier Polit, Chief Information Officer of the Bottling Investments Group, The Coca-Cola Company.

"By combining the Windows 8 platform with eye-catching design and innovative technologies, we have created smartphones that ensure Coca-Cola employees can operate flexibly across multiple geographies and time zones and still remain fully productive. Providing seamless synchronization with Windows Phone 8 and Microsoft Office, Nokia Lumia smartphones enable Coca-Cola employees to work as effectively on the go as they would in the workplace."-Stephanie Mosticchio, enterprise sales manager for North America at Nokia
The specific Nokia Lumia model that Coke will be using has not been disclosed.
source: Nokia via
WMPoweruser