Clearwire's WiMAX service is now in "operational readiness" for New York City
0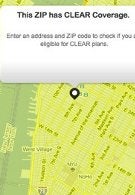 Clearwire has been busy
preparing the Big Apple for an eventual 4G launch
which would provide next generation data speeds to a whole new class of customers, but it still isn't fully rolled out across the great city.
However, Clearwire has stated that they're in the "operational readiness" phase of the whole process – meaning that 4G enabled hardware are being made available to customers in limited quantities. If you check out Clear's web site and happen to live in New York City, you can fetch yourself one of their many 4G devices, but not all are being made available – such as the
iSpot
.
Regardless, New Yorkers can now indulge in what 4G service is all about and shed those 3G roots – let's hope that their backbone is strong enough to accommodate the influx of customers that will undoubtedly jump at the opportunity.
source:
Engadget