Clearwire's 4G goodness is being prepped for New York City, San Francisco, & L.A.
6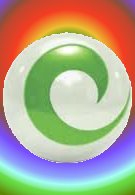 Three of the big cities across the country are being prepped for Clearwire's eventual 4G WiMAX network launch. Inhabitants in New York City, San Francisco, and Los Angeles should be excited now that Clearwire is in the process of "operational readiness activities" which is basically the final leg of their soft launch.
Although it's not widely available, some areas around those locations are probably seeing 4G connectivity going live right now, however, there is yet to be any confirmed dates regarding the full availability of the network in those cities. Still, there should be plenty of people happy to see thing coming, but as we all know, it'll be interesting to see how their 4G WiMAX network will run under the onslaught of customers jumping aboard the next generation network.
via
CNET