Clearwire stockholders approve merger with Sprint
2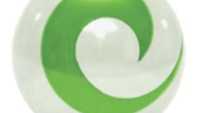 With 82% of Clearwire's minority shares voting
in favor of Sprint's offer
, the last hurdle has been cleared and the network wholesaler can now be purchased by the mobile carrier, which already owned a majority of the company. Clearwire holders owe a great deal of gratitude to Dish Network and its outspoken CEO Charles Ergen. Back in December,
Sprint tried to buy the rest of Clearwire that it didn't already own for $2.90 a share
. Dish Network then put in a bid of $3.30 a share and the battle was on.
Hours before a stockholders vote was going to take place, one which Sprint was sure to lose, the latter came in with a $3.40 a share bid for Clearwire which topped Dish by a dime. But Ergen wanted Clearwire's spectrum to help Dish start a new wireless carrier. Dish raised its bid to $4.40 which topped Sprint by a full dollar. It looked like Dish had won until Sprint pulled out a $5 bid for the remaining shares. The company that Sprint said was worth no more than $2.90 in December, was all of a sudden
worth 72% more
.
And all of this occurred during SoftBank's ultimately successful purchase of 78% of Sprint for $21.6 billion, a deal that Dish Network was also involved in.
Dish had offered $25.5 billion for all of Sprint
, but came away a two-time loser. The stockholder's meeting took all of 12 minutes to complete and Clearwire says it will close the deal on July 9th, a day before the Sprint-SoftBank deal is set to close. Clearwire chairman John Stanton wrapped the whole deal up in a short comment. "
This has been a very long journey
," the executive noted.
source:
Reuters