Christmas brings Android app and game deals in Google Play stockings
6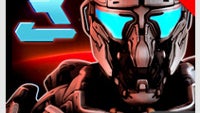 'Twas the Christmas day and the spirit of gifts and giving was in the air, and most of all on one corner on the web - Android's Google Play store. Google has discounted some of the finest Android games and apps including titles such as N.O.V.A. 3, Need for Speed: Most Wanted and Anomaly 2, and you can now get great deals on many more top-shelf games and apps.
We have the full list of discounted applications right below, but to tease you with what you can find there we should mention the Final Fantasy series and Disney games like Where's My Water. Interested? Actually all genres and types of games are on sale, so this is the kind of gift pretty much everyone would be happy to find in the stockings.
So with no further ado, here are the best Christmas deals on the top Android titles - games and apps included.
Games - Slides from #1 to #30