Grab all the official OnePlus 5 wallpapers in 4K resolutions!
0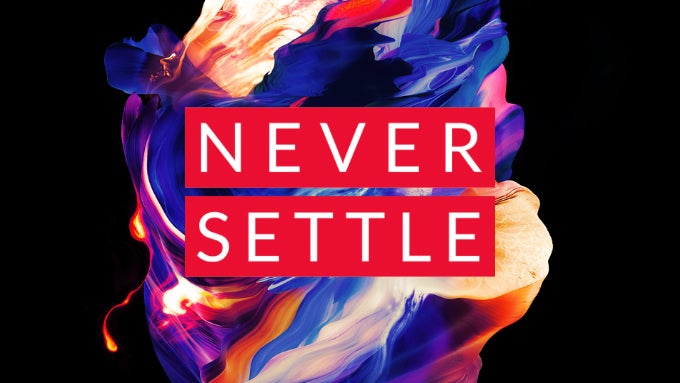 The OnePlus 5 is finally here, and as usual, it comes with a plethora of awesome, colorful wallpapers on board!
The usual "fullscreen" paint splatters have been this time around dropped for a more minimalistic approach, one that still retains the garish sensibilities of previous designs, but is at the same time more contained than before. If you want to have a small taste of the OP5 before you get your hands on it, try out some of these awesome new backgrounds on your phone!
Created by graphic designer and illustrator Hampus Olsson—who, by the way, is the artist behind the backgrounds featured on all OnePlus phones since the OnePlus 2—the new wallpapers are not only visually engaging, but also have an interesting story behind them. Conceived by Olsson and his father during a trip in India, the abstract images were the result of a lot of experimentation in splattering paint on different all kinds of surfaces and taking macro photos of the splatters.
When I started working on the wallpapers for the OnePlus 5, I wanted to try something new and fun. I thought I would experiment with macro photography this time, together with my dad, who was currently visiting me in India. We got a bunch of plastic containers which we started pouring acrylic, ink, and mediums into. We captured a bunch of photos of the fluid mix, while it was changing pattern quickly. Many of the photos could be used in various ways, like being wrapped onto 3D surfaces, or mixed to look like hot lava and cold winds to complement the final artwork. However, most of these photos weren't used. Instead, a more refined and subtle style was developed to fit the style OnePlus was looking for with this phone.
In typical OnePlus fashion, all of them are meant to be viewed in portrait mode and used in static homescreen setups (as opposed to scrolling ones), so if that's your thing, go ahead and take a look.
As usual, you'll find scaled-down previews of the wallpapers in the gallery bellow (so as to save you time and bandwidth), while the full-sized images (available in 1080p, 2K, and 4K resolutions), can be obtained by following the "source" link at the end of the article.