Chainfire has officially rooted the Google Pixel, but there's an important quark to be aware of
11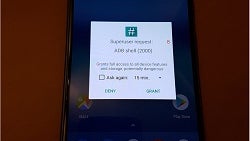 The Google Pixel is one of the hottest Android phones on the market right now. The device certainly is a far cry from what Google started a few years ago with the Nexus brand, but there's no doubt that the phone is shaping up to be one of the most exciting ones that currently exists. T-Mobile recently announced that they'd cut the unlocked price of the phone in half if you use the phone on their network, so if you've been waiting to get one, now might be a better time than ever.
One of the standout features of the Nexus brand was the fact that they featured unlockable bootloaders and that they could easily be rooted without too much hassle at all. There was some concern surrounding the new Pixel handset about this issue, but Google
quickly reassured the world
that both the Pixel and Pixel XL can easily be rooted. The phone's only been in stores and out of the pre-order stage for a week, and someone has already successfully rooted Google's newest phone.
Not just anyone, though. Ultra-popular developer Chainfire to be exact. Chainfire took to Twitter to share a picture of a Superuser request layered over the home screen of his Pixel, but there's one rather important caveat to be aware of with the way that Chainfire went about rooting it. As it stands, DM-verity needs to be disabled in order for root access to work on the phone. We've been reassured that Chainfire's working on a solution to get this kink worked out, but do keep that in mind before setting out to root your own device.