Carrier activation figures confirm that Apple iPhone 5s trounced the Apple iPhone 5c over the launch weekend
40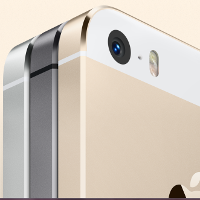 Earlier on Monday, after
Apple announced that it had sold 9 million units
of the new Apple iPhones during launch weekend, curiosity got the better of everyone as they wanted a breakdown of the sales figures between the
Apple iPhone 5s
and
Apple iPhone 5c
. The early word was that the full-featured iPhone 5s had out sold the mid-range colorful iPhone 5c by a margin of 3 to 1.
Using extremely complex algebra (just kidding) we were able to compute that 6.75 million iPhone 5s units were sold compared to 2.25 million iPhone 5c handsets. That is based on the premise that the more expensive model did indeed outsell the lower priced version by 3 to 1. And there actually is an analytical firm that can back up that ratio.
A company called Localytics computed carrier activation data from Friday's early morning launch through 8pm EDT on Sunday. By that time, the Apple iPhone 5s and Apple iPhone 5c had accounted for 1.36% of iPhone models used in the U.S. Breaking down that figure resulted in the iPhone 5s representing 1.05% of stateside activated Apple smartphones, with .35% accounted for by the iPhone 5c. That ratio,
3.4
to 1 in favor of the more expensive model, seems to be pretty much on target. In some countries, like Japan, the ratio is 5 to 1.
Checking out the data for U.S. carriers, AT&T customers have taken to the new iPhone models the most, followed by Verizon, Sprint and T-Mobile. Interestingly, Sprint users have been a much higher percentage buyer of the Apple iPhone 5c than other operators with about 35-40% of new Sprint iPhone sales coming from the lower priced version. One major irony can be found in the international stats. Remember when the rumor was that the "C" in the Apple iPhone 5c stood for China? So far, Chinese buyers, like most international buyers, have stayed away from the polycarbonate shelled model.
source:
Localytics
via
TheRegister