Calendar alert: AT&T to release 32GB Samsung Galaxy S4 for $249.99 on May 10th
12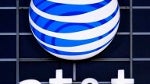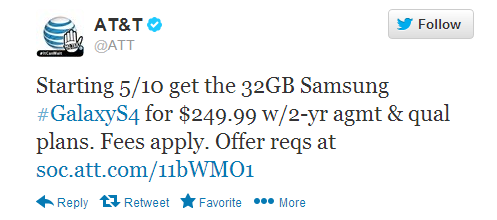 AT&T tweets about the 32GB variant of the Samsung Galaxy S4
If you have your calendar available, you might want to circle the 10th of May. That is the date when AT&T will release the 32GB version of the
Samsung Galaxy S4
. The price of this variant of the flagship Android model is
$249.99
with a signed two-year pact. Considering that the 16GB version of the phone
has been found to have just 8.82GB of usable space
, there might be more of an interest in this version of the phone than expected. Samsung has been getting ripped from buyers of the 16GB model, complaining about the amount of bloatware that Samsung pre-installed on the handset.
This has to make Verizon customers wonder what is going on. With the nation's largest carrier launching the 16GB model of the Samsung Galaxy S4 on
May 30th
, AT&T will have already launched two versions of
the hottest selling phone in the country
before Big Red's customers have even had a chance to get their hands on one of them.
source: AT&T