Blade Runner 2049 goes live in the Google Play Store, but only in beta
1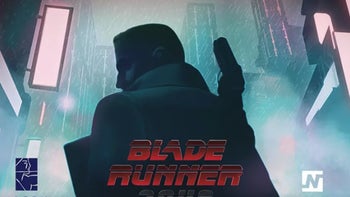 Next Games has been working to bring Blade Runner 2049 to smaller displays in the form of a mobile game for more than a year.
About a month ago
, the developers have started testing the game, but not many could install it since it wasn't available in all countries.
It appears that things are going nice for Blade Runner 2049, as the game is now available for almost everyone who owns an Android device and has access to Google Play Store. We're also getting more details about the game thanks to its Play Store description.
Collect all your favorite characters from the Blade Runner universe and use their unique skills to overcome any threats. Power up your team to take on more challenging targets with increasingly higher risks and bigger rewards. As a blade runner visit familiar locations from the films and survive the seedy streets of the beautifully stylized neo-noir Los Angeles.
Blade Runner 2049 will also feature a multiplayer mode, which will allow players to join together to accomplish various missions. Gameplay-wise, Blade Runner 2049 is a
turn-based RPG
where players can unleash powerful special abilities to gain the advantage.
Unfortunately, we still don't know when exactly the game will be fully launched, but at least we're getting a taste of what's to come, so go ahead and download Blade Runner 2049 for free via Google Play Store.