BlackBerry goes private in $4.7 billion deal
20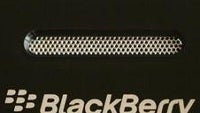 Just days after
announcing a $1 billion operating loss for the second quarter
, BlackBerry has been sold to a group led by Fairfax Financial Holdings for $4.7 billion. The latter already owns 10% of the troubled manufacturer and is its largest shareholder. Current shareholders will receive $9 a share, a huge drop from the $150 that the stock traded at during 2007-2008 when the company's smartphones were a must-have in the business world. The shares are now up 1.43% on Monday to $8.85.
The deal is expected to close on November 4th pending all regulatory approvals. BlackBerry's board "
approved the terms of the letter of intent
," and investment banks like Merrill Lynch and BMO Capital Markets are involved in the transaction. The deal puts a value of $4.7 billion on the floundering company.
The lack of a huge premium indicates that BlackBerry was in bad shape. The year started off with hope as the company launched its new BlackBerry 10 phones. A Super Bowl ad for the
BlackBerry Z10
brought some attention to the company
, but in the end Android and iOS and even Nokia's hard-charging Windows Phone platform, were too much for BlackBerry.
We have no idea about current management's fate in the transaction. As soon as more details become available, we will update this story, so keep checking in!
source:
WSJ