BlackBerry Z10 and BlackBerry Q10 are getting updated to BlackBerry 10.2...in Singapore
4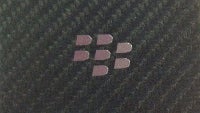 Even while BlackBerry is running through its cash, and a swirl of distractions is floating inside and outside the company, life goes on at Waterloo. Consider the large number of BlackBerry owners in Singapore who are reporting that an update to BlackBerry 10.2 has been pushed out to the
BlackBerry Z10
and
BlackBerry Q10
models. And while we have no idea when this update might be seen in other regions of the world, the fact that it is out at all is an example of how BlackBerry can still get things done
in the midst of a $4.7 billion offer for the company
.
The update weighs in at 117MB and includes a lockscreen notification preview, and a Priority Hub that flags certain messages. If one delay has thrown your entire schedule off, "
I will be late
" will send out emails to those names in the calendar you have appointments with for the day, alerting them that you will be late. Already found in other platforms, "
Reply Now
" allows you to automatically send a message to a person whose calls you are ignoring.
Among other features coming in BlackBerry 10.2 is the ability to set multiple alarms, and the ability to send group SMS messages. Also, there are improvements to the browser and the camera. With BlackBerry 10.2 pre-installed on the
BlackBerry Z30
, it should start rolling out to more countries soon.
source:
CrackberryForum