BlackBerry Hub update brings dual-SIM support, integration with Kik and Telegram, more
4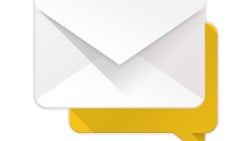 BlackBerry recently kicked off the roll-out of
March security update
to its Android smartphones. Along with the patch, the Canadian company released a couple of updates for some of its Android apps like Hub, Contacts, and DTEK.
Of the three, BlackBerry Hub is getting the most important update, as
we reported a few days ago
. The new version of Hub adds dual-SIM support for BlackBerry smartphones like the newly announced Aurora. It will allow users to switch between them just like you would with multiple emails.
The newest version of BlackBerry Hub features support for Kik and Telegram, two of the most popular messaging services for mobile devices.
Android Wear Notifications
(beta) are included too, so you'll be getting Hub+ notifications and the option to read and delete Hub items via Android Wear devices.
Lastly, BlackBerry added the ability to enable auto cc: or bcc: when sending a message. Hub users who want to activate the new feature should know that the setting can be applied to individual accounts.
Another BlackBerry app updated recently, Contacts now features improved support for finding and linking of duplicate contacts. The
BlackBerry DTEK
app has been updated to provide users with notifications in case an OS integrity issue is detected.