Updated BlackBerry Hub+ beta releases for Android are on the way
7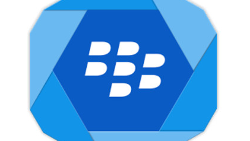 Bug exterminations and small enhancements are the order of the day for the beta versions of the BlackBerry Hub+ suite. The new version of the app takes it to v1.5.1.12521. The suite includes BlackBerry Hub, where messages of all type from texts to emails and tweets all hang out in one place. This makes it easier to find chats and messages, which in turn makes it harder to overlook them.
Other parts of the suite include BlackBerry Calendar, BlackBerry Password Keeper, Contacts, Notes, Launcher, Tasks and Device Search. The Calendar allows you to sign into a conference call by tapping a listing on the app. With Tasks, you can arrange to finish a project by sending yourself reminders and including due dates. Device Search is simply a universal search tool, and the Launcher allows you to turn emails and calls into one-click operations.
The update to BlackBerry Hub includes these changes:
Added auto CC/BCC setting
Added support for integrated KIK and Telegram notifications in the Hub
(Beta) Support for dual SIM phones
(Beta) Android Wear notifications
Bug fixes and performance improvements
If you've signed up to receive the beta version of the Hub+, BlackBerry will want your feedback before it releases the update to all subscribers. So do your duty, man. Help BlackBerry help you by passing along your suggestions on what would make the Hub+ better.
source: Crackberry