BlackBerry Hamburg and Rome renders were not leaks, but were concepts based on reality
43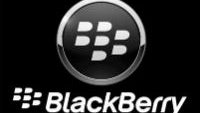 Toward the end of last month, we told you about a pair of handsets called the BlackBerry Hamburg and BlackBerry Rome. The two generally fit the description of
two new Android powered phones that BlackBerry CEO John Chen had alerted us to
early in April. However, we have just learned that the two pictures and two renders were not leaks from BlackBerry, but were actually two concept models.
The images of the Hamburg and Rome were produced by Dylan Habkirk, who had posted them on his BBM Channel a few days before another website hijacked the images. This other site added their logo to the pictures and renders and proclaimed that these were leaked from somewhere inside BlackBerry.
We do have something positive to take from all of this. While Habkirk has never seen the Hamburg, he did indeed get to see internal sketches for the phone which is what he based the design of his concept on. He says that it copies the
BlackBerry Z30
form factor. While he isn't sure of the Hamburg name (as sure as he is about the use of the code name Rome), his understanding is that it will be the first of the two models released by BlackBerry.
Habkirk adds that he has seen the Rome and that it does resemble
the previously leaked BlackBerry Vienna images
. He adds that it will possibly sport an 8MP front-facing camera and a special hardware button that offers a unique functionality for governments and consumers alike. Pricing for the phone will be in the $500 USD region.
"A concern of mine was when these renders and bits of information was taken by a site (who I don't care to reference) and watermarked as their own - which left in the wrong direction, misleading larger tech sites into publishing as leaked renderings. To make things clear, these renderings are not leaked by any means. They are replications of device plans and / or prototype units that I have seen in person. Not to be mistaken for a truly leaked image, like when we shared the first image of the BlackBerry Passport Silver Edition, originally leaked as 'Oslo'."-Dylan Habkirk
The good news is that the two concepts are based on some reality, whether it was from an internal sketch or a real prototype.
source:
BlackBerryCentral
via
Crackberry
Recommended Stories