Black Friday saw sales increase 186.54% on smartphone-optimized sites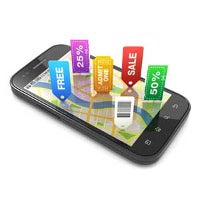 The data from Black Friday continues to keep rolling in. Mobile commerce platform Branding Brand mined for some figures of its own and discovered that 152 sites optimized for smartphones brought in sales that were nearly 187% above last year's figure. Those sites brought in 9.32 million visitors with two-thirds of them coming from an iOS flavored handset while one-third came from an Android powered phone.
Of the 174,111 orders that these sites received, over 70% came from an iPhone while 29% came from an Android model. And those packin' an iPhone spent a little more on average than Android owners. The average order placed on Apple's smartphone came out to $94.18 while $90.88 was the average order for Android owners. Branding Brand's data also revealed that 34.36% of mobile e-commerce traffic last Friday came from a smartphone.
A total of 46 sites were tracked both last year and this year and based on the stats, visits to those sites were up more than 75% over last year, while page views were up 88.32%. The average order rose 22.08% and overall sales made by those sites increased 186.54%
source:
BrandingBrand
via
Newswire