Better late than never: Dropbox for Android finally gets a taste of Google's Material Design
1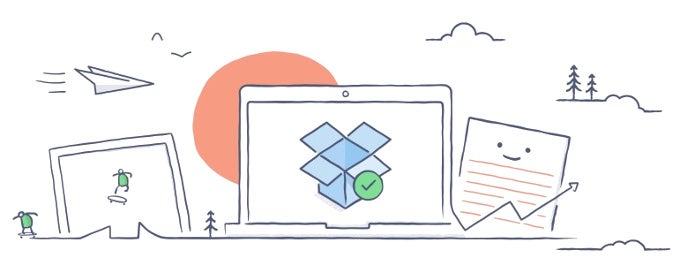 It's been almost a year since Google gave us a sneak peek at Android's Material Design, the language that is still domineering in stock Android and will stay around for at least one more year. Since mid-2014 until now, most developers have had an ample amount of time to update their apps with in accordance to the Material Design guidelines and employ Google's new visual looks.
One of the latest to arrive to the party is the Dropbox app for Android, which just got updated to version 3.0.0. It's a milestone update, but apart from the new cosmetics, it doesn't improve the feature list of the app as a whole - it's still the same cloud-storage app that many of you probably use on a daily basis.
Along with the Material Design looks, Dropbox has also scored a floating action button, which is one of the signature elements of Google's current design philosophy; a sliding-out hamburger menu is also on board,and last, but not least, a colored status bar that employs a darker shade of blue.
Download: Dropbox (
Android
|
iOS
)
via:
AndroidAndMe