Here are the top 5 selling smartphones in Q1 2017 (hint: Apple takes the crown)
68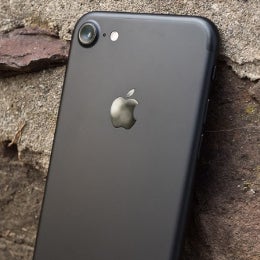 Research firm Strategy Analytics today released a report concerning the global smartphone market in the first quarter of 2017 (January - March).
According to the firm, about 353.3 million smartphones were shipped in Q1 - a 6.1% increase over the first quarter of 2016. The top 5 best selling models include two devices made by Apple, two made by Samsung, and a somewhat surprising arrival - an Oppo smartphone.
As you can see in the table below, the best selling smartphone of Q1 2107 was Apple's
iPhone 7
, with about 21.5 million units being shipped during the period, followed by the
iPhone 7 Plus
(17.4 million units).
The third best selling handset (8.9 million units) was the
Oppo R9s
, a metal-made Android Marshmallow that costs around $400 and offers pretty nice features for that kind of money. In case you're wondering, the Oppo R9s is not officially available in the US, but it's quite popular in markets like China (Oppo's home country) and India.
Two affordable Samsung handsets are completing the top 5: the
Galaxy J3 2016
(6.1 million units shipped) and
Galaxy J5 2016
(5 million units). Of note here is that Samsung's
Galaxy S8
and
S8+
flagships were not available in the first quarter (having been released in April), so we're not exactly surprised to see that there's no high-end Samsung smartphone in this top 5.
The top 5 best selling smartphones will probably look a bit different at the end of the second quarter (June), although we still expect Apple's
iPhone 7
series to lead the charts.