Best new Android and iPhone games (March 1st – March 7th)
1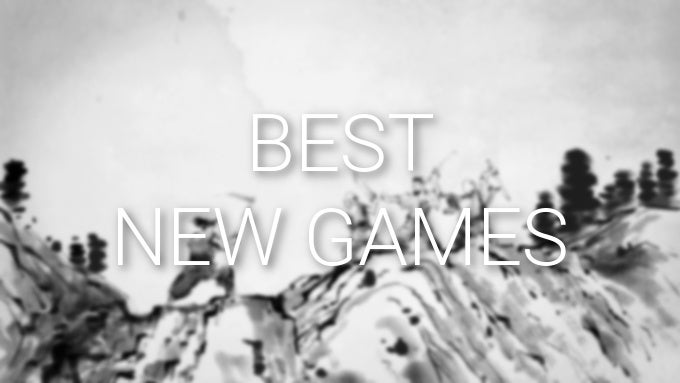 While all the mobile tech world is abuzz with the launch of the Samsung Galaxy S7 and S7 Edge this week, it's not just about hardware, and if you're looking for some great games for your brand new S7, iPhone or whatever Android phone you have there, we have picked the best new ones from the past week here.
With no single release to truly grab the attention this week, there are still quite a few really exciting game that will provide tons of fun. We start with the quite addictive Dark Sword side-scrolling brawler and continue with a quite varied selection in terms of genre. There is even a great game for kids this time around: Papermates is really a little gem that junior will enjoy playing.
With no further ado, here is our full selection of the best new Android and iPhone games this past week.
Dark Sword
Price: Free
Genre: Side-scrolling brawler
Dark Sword is a new game with a captivating black-and-white visual style and a dynamic sword slashing action. The story is not really the central piece, but in case you wondered it revolves around a dark dragon who has closed the gate to the sun, so that all light has vanished and living creatures become dark. In this dark fantasy atmosphere, you go through more than 100 stages and monsters, upgrade your weapons and have a hardcore mode for the fearless.
Clash Royale
Price: Free
Genre: Strategy
Collect and upgrade dozens of cards featuring the Clash of Clans troops, spells and defenses you know and love, as well as the Royales: Princes, Knights, Baby Dragons and more. Knock the enemy King and Princesses from their towers to defeat your opponents and win Trophies, Crowns and glory in the Arena. Form a Clan to share cards and build your very own battle community.
Stranded: A Mars Adventure
Price: Free
Genre: 2D Platformer
Stranded: A Mars Adventure features 2D graphics and retro appeal, reminiscent to that on penny arcade and oldschool consoles. Combining the addictive mechanics of an autorunner with the challenging level design of a platformer, it tells the story of a space ship that crash-lands on the red planet. The little astronaut hero has to run, slide, jump and summersault every which way around Mars in search of much-needed oxygen bottles and the shattered components of his space craft.
Papermates
Price: Free
Genre: For kids / Educational
Papermates is a charming game for kids with a unique paper-inspired visual style: What happens if you put mushrooms in the fire? What do bunnycats eat? What do paper aliens look like? The answers might not alway be obvious, but they make children laugh every time. It features heros such as Aristotle the moose, Tock-Tock the woodpecker, and other paper cartoon characters.
Lost Socks: Naughty Brothers
Price: $5
Genre: Run'n'gun
Lost Socks: Naughty Brothers is a run'n'gun game with more than 30 levels, where you will encounter various characters, bonuses, and obstacles, colorful game locations. It features varied gameplay as the player can complete each challenge in a completely unique way. Plus, it sports three types of locations with completely different designs, settings, and levels of complexity.
High Arc
Price: Free
Genre: Sports
High Arc is a basketball game that is all about hitting the right trajectory to score the ball in the basket. With funky-looking characters and a challenging gameplay, it's a fun way to play some casual ball on your phone.
Peter Panic
Price: Free
Genre: Adventure
Play as Peter, an aspiring young director who wants to bring theater back to his quaint hometown. Put your fingers to the test by performing dozens of challenging mini games to convince the local weirdos to join the cause. The game is basically a full Broadway musical for your pocket with an original book, lyrics and score performed by a full cast.
The Swords
Price: $3
Genre: Reaction game
The Swords is an action game of ancient martial arts. It tells the story of a sword master's life and his deep immersion in the art of swords. Amidst the ink wash painting is the light and shade of swords, which embodies the fighting and pursuit of a sword master.