Best new Android and iPhone games (July 5th - July 11th)
0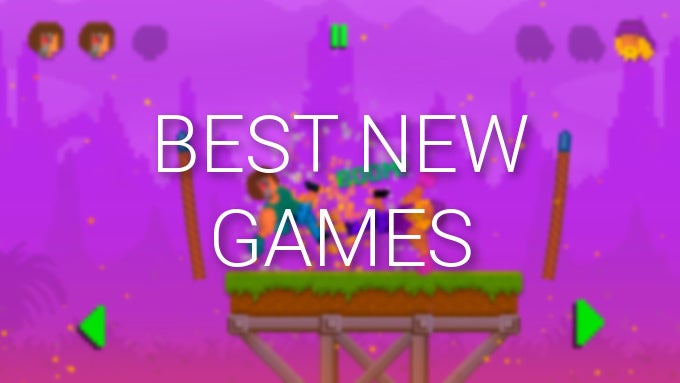 If you are wondering about the best new Android and iPhone games, and you don't want to go through hundreds of new games in the app stores, we have picked the very best new releases from the past week right here.
A ton of great new games!
The games included in this round-up are selected only by their quality and with no regards to genre: you will find casual games, puzzlers, racing games, strategy and everything in-between. The paramount criterion is quality and an engaging gameplay.
Of course, there is one game that is spreading like a virus across the globe: Pokémon Go. The augmented reality game that has you collecting Pokémons in all sorts of places, has quickly climbed to the top spots of the App Store and Google Play Store. However, it's not the only new game worth of your attention: take a look at all the great new Android and iPhone games from the past week right below.
Pokémon Go
Price: Free
Genre: Augmented Reality
Pokemon Go is growing in popularity at a break-neck speed. A game developed by Niantic, the same company that made the popular augmented reality game Ingress, Pokemon Go allows you to capture Pokemon, battle them, have them evolve, and trade them. The more you walk, the faster your Poke Eggs will hatch. The great thing about the Pokemon phenomenon is that it has had the longevity to span multiple generations of fans.
Pokemon will appear on your smartphone screen, and wild Pokemon will be found in areas that correspond to the type of Pokemon that they are. For example, water-type Pokemon will be found by lakes and oceans. PokeShops, where you buy Poke Balls and other necessary equipment, will be found in museums, and near historical locations.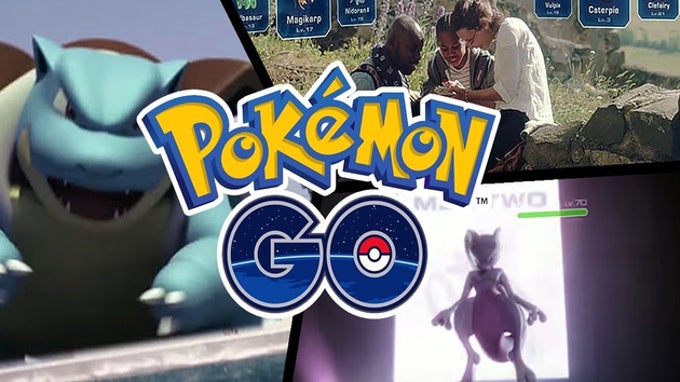 Maiden: Legacy of the Beast
Price: Free
Genre: RPG
Battle as Eddie across amazing worlds, inspired by Iron Maiden's rich imagery and music. Fight legions of unrelenting enemies as you piece together the shattered remnants of Eddie's soul, and ultimately save the universe.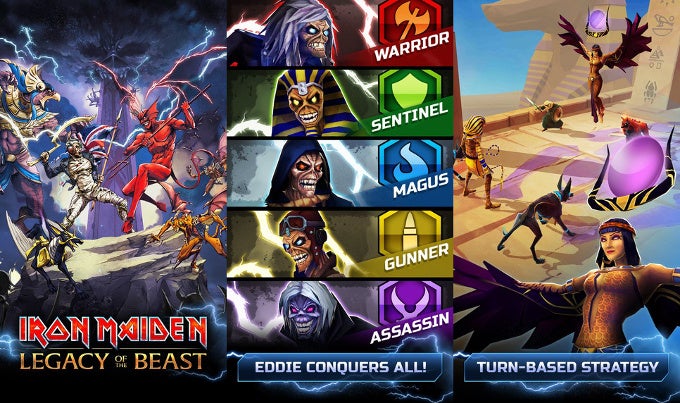 Broforce
Price: Free
Genre: Side-scrolling brawler
If you've ever wanted to revive the feeling of playing Contra, check out Broforce. A dynamic and original take on the side-scrolling run-and-gun genre, it delivers 16-bit retro-styled magic and almost fully destroyable levels for your pleasure. The peculiar thing about Broforce is that you respawn as a different bro every time you die, and each of the bros has own set of abilities and skills. The sound stage for the game is also quite spectacular: from brilliantly recorded squeals of the enemy to the addictive and brusque sound of explosions, it adds to the pleasure of gameplay.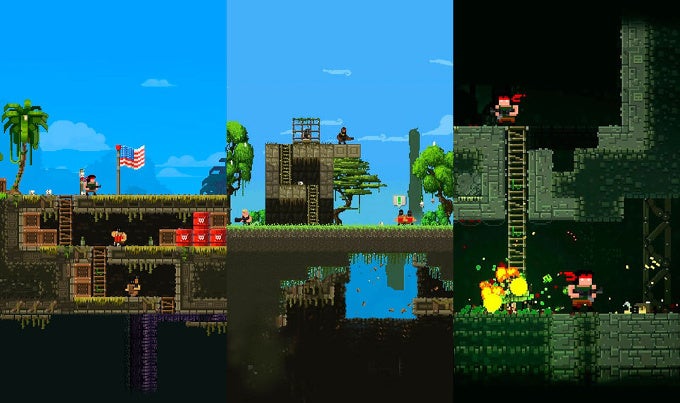 Crypt of the NecroDancer
Price: $5
Genre: Roguelike rhythm game
NecroDancer is a hardcore roguelike rhythm game. Move to the music and deliver beatdowns to the beat.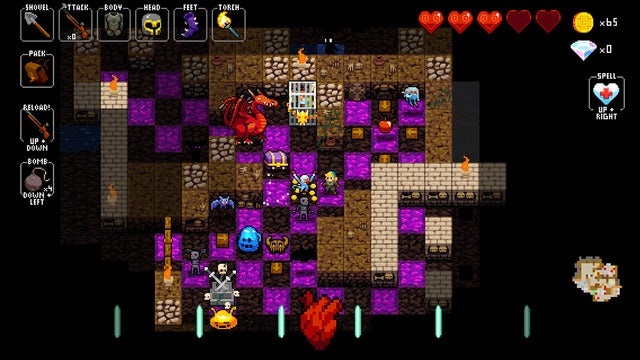 Super Stickman Golf 3
Price: Free
Genre: Casual
Super Stickman Golf 3 is packed full of new courses, power ups, collectable cards, game modes, multiplayer madness and a ton of new surprises. It features 20 new courses to master on your own or square off against your friends and players from all over the world. You can also play it turn-based or in real-time race mode.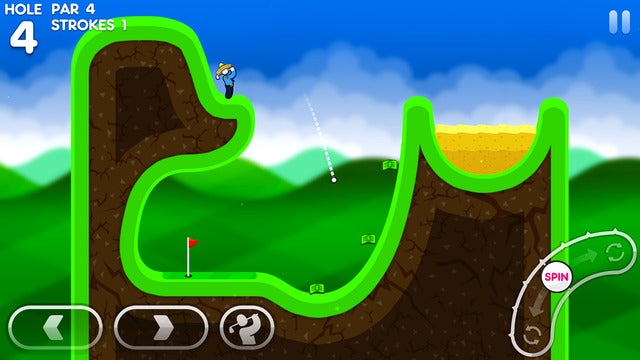 Final Fantasy Brave Exvius
Price: Free
Genre: Japanese RPG
If you're a fan of social RPGs, the new Final Fantasy Brave Exvius will be high on your list of to-play games. The latest Final Fantasy game to be ported to mobile, this new title will test your abilities to move in strategic battle and it all comes with a deep story that takes hours to unfold.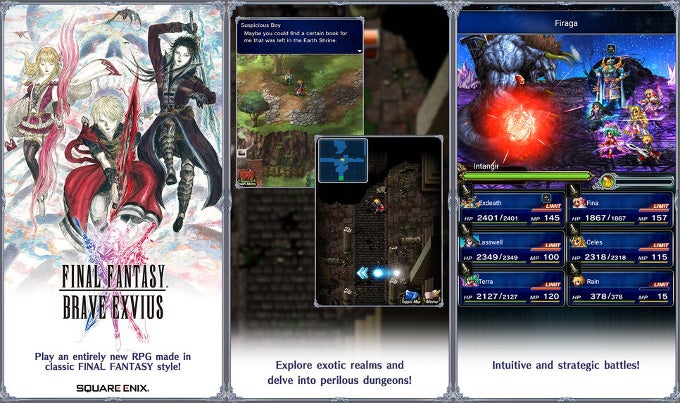 Wonky Tower
Price: Free
Genre: Arcade
In Wonky Tower, each level is a puzzle. Solve it by using different materials, household objects and wild animals to construct the perfect tower. Bridge gaps and guide your monkey to victory.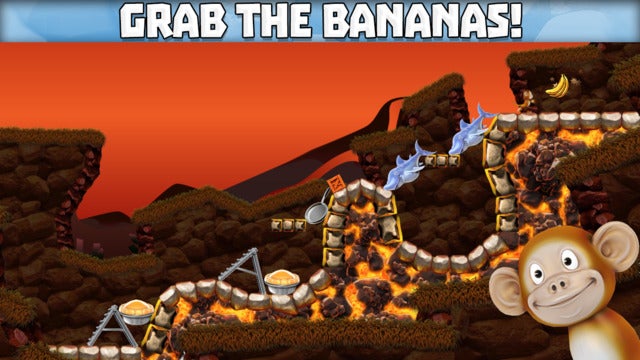 Kingdom Warriors
Price: Free
Genre: RPG
Action MMO Kingdom Warriors tells the story of the demise of the high days of the Han Empire as war has come to the kingdoms. Descend into the chaos of the Three Kingdoms era and play as the scheming Cao Cao, the fearsome Lv Bu, and the noble Guan Yu.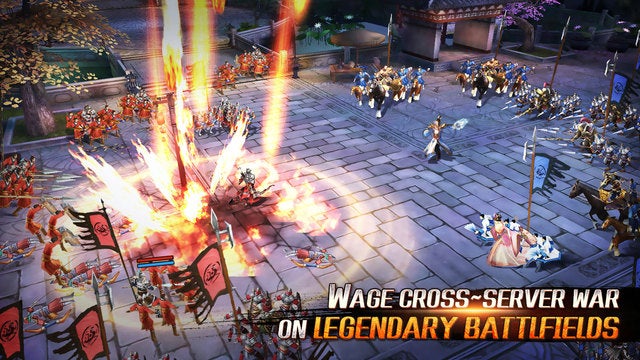 Mahluk: Dark Demon
Price: Free | $1
Genre: Hack'n'slash platformer
Mahluk is an hack and slash platformer game that includes the
pixel
art style.
Run, jump and slash your way through a vast world of platforming challenges and embark on an epic adventure! The mobile hack and slash adventure game and a 2D pixel platformer, now also available for phones and tablets. Help him on his adventure to stand against darkness and bring back the peace and serenity that once was.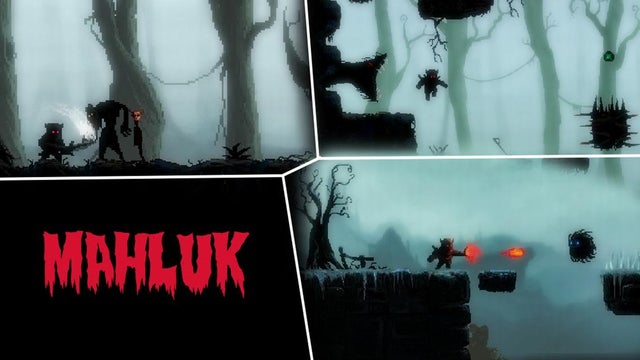 Mixed Macho Arts
Price: $2
Genre: MMA simulator
Beat your friend in one on one MMA battle or test your skills against the powerful CPU player. Wrestle, kick & punch your opponent off the platform and into the lava below.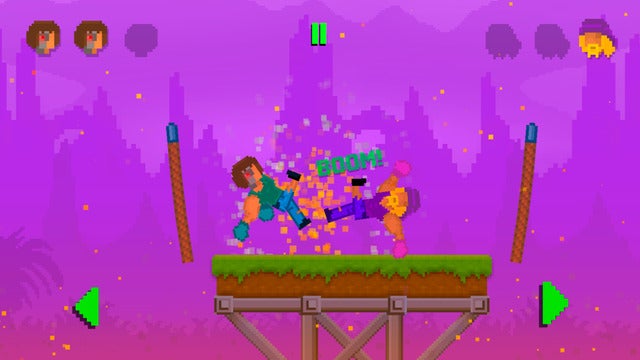 Squiggle Dodge
Price: Free
Genre: Casual
Get into the groove with an amazing soundtrack and tight energetic game-play. Tilt your device to move around and tap the screen to use your power up and destroy Squiggles to get out of difficult situations.