Best iPhone 7 and 7 Plus accessories - cases, headphones, adapters, and more
1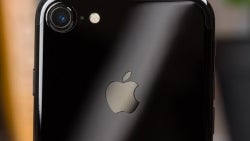 The
Apple iPhone 7
and
7 Plus
are so popular, there's a world of diverse accessories you can have for them. But iPhone users enjoy another privilege – Apple is very strict about product quality and puts electronic third-party accessories through its own MFi (Made for iPhone/iPod/iPad) certification.
Thus, if you buy Apple-certified accessories, you can be confident they will work as advertised and not cause any unexpected problems. And contrary to what you may expect, certified doesn't mean "expensive." High-quality iPhone accessories can be perfectly affordable!
Still skeptical? We have lined up 11 iPhone 7 and 7 Plus accessories that do an excellent job and don't break the bank. We also suggest credible alternatives, because it's nice to have good options! Proceed to the convenient slideshow below and purchase confidently.
ALSO READ