Best Note 9 deals and gifts by Best Buy, Samsung, Verizon and Sam's Club
7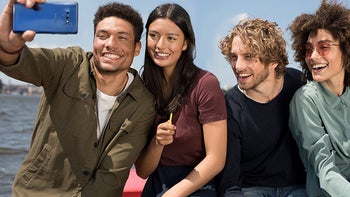 Don't fret about the
Galaxy Note 9
pricing, as it's basically a few tens over the
Note 8
, but offers so much more to early adopters. For anyone else willing to wait, the Note 8 also saw the
fastest depreciation
of all major handsets, dropping to its current $720 tag, and second-hand price south of $500. That leaves hope for the future of the S Pen aficionado, but if you are bent on getting the latest and greatest, here's where you can grab one from in the US.
The Galaxy Note 9 will be available both directly from Samsung unlocked, or on carriers like Verizon, AT&T, Sprint, T-Mobile, U.S. Cellular, and Xfinity or Straight Talk Wireless. The 128GB model will cost $999.99, while the 512GB Galaxy Note 9 is $1249.99, and will be for sale from Amazon, Best Buy, Costco, Sam's Club, Target, Walmart, and other retailers. Without further ado, here are the best deals on the Note 9 for you early adopters: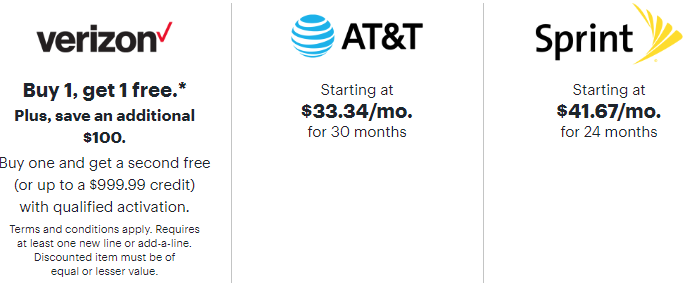 In addition to Verizon's BOGO deal you can obtain extra $100 off directly from Best Buy, making it the proud bearer of the best deal on a Note 9 now and forever. With the second phone free, and a Benjamin off, you will essentially be snatching the best thing on Android at just $400, not bad for signing up your soul with America's largest carrier via Best Buy.
Things get even better if you activate via Sprint to take $200 off ($33.33/month over 24 months), while via AT&T takes just $50 off ($31.66/month over 30 months).In addition, you can get up to $450 for the eligible trade-ins below, as well as Samsung's free gifts that are next in line in our best Note 9 deals roundup.
While Costco is taking a pass on a good Note 9 deal this time, another membership discounter swooped in to take its place. Sam's Club will give you a $200 gift card to stack on top of whatever other promos you may take on Samsung's newest flagship. The deal is actually better than Best Buy's instant $200 off if you buy via Sprint, as Sprint doesn't have Verizon or AT&T's BOGO offers.
Thus, if you get, say, two Verizon Note 9's for the price of one, you can tack on the up to $299 worth of Samsung gifts, plus the $200 Sam's Club gift card, for essentially getting both phones at $500 that will be unaccounted for, pretty sweet one. The usual restrictions apply - you can't use the gift card to pay your membership fees or use it to slash the price of the Note 9 bill even further. Bummer, but there's plenty of other things to get at a discount at Sam's Club with two Benjamins.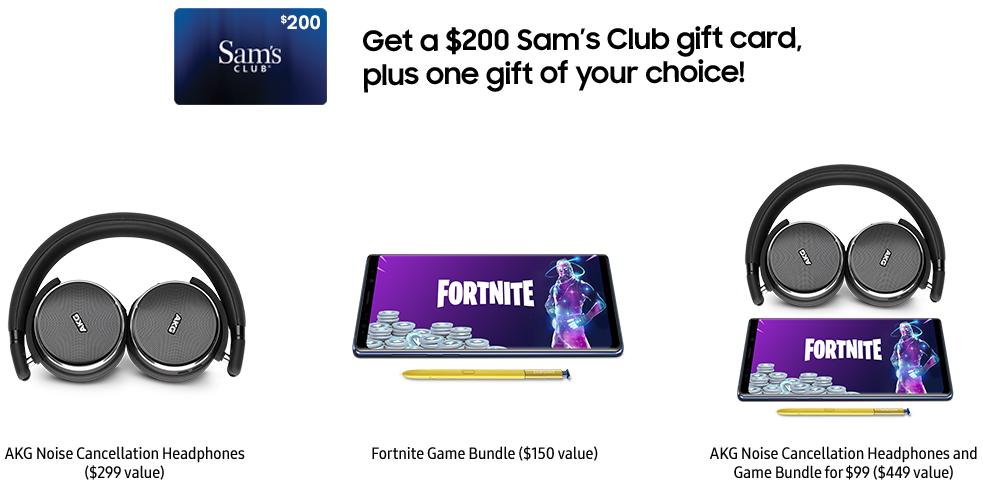 Nothing beats free, and when it comes to Samsung, it always sweetens the pot (or cushions the blow) for its flagship phone prices. The Note 9 is no exception, and Samsung is leaving you a choice here.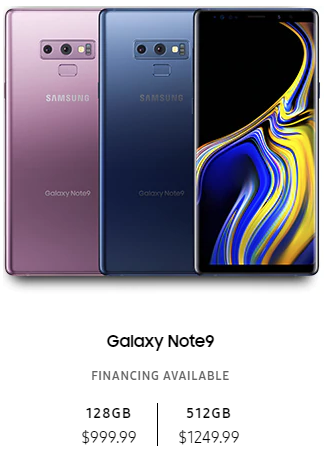 Customers who pre-order the Samsung Galaxy Note 9 between August 9, 2018 at 9:01 pm PT and August 23, 2018 at 8:59 pm PT, will all be eligible to receive to get either one set of AKG Noise Cancelling headphones or a Fortnite Game Bundle, worth $150, which are probably the rumored V-Bucks and skins. The Note 9 buyers may also choose to receive both items for an additional $99 which makes the whole thing even sweeter.
To receive your free Note 9 gift bundle, you have to download the Shop Samsung app in the Google Play store, go the My Inbox from the menu, and tap on the Work Smarter, Play Harder offer. The "SEE IF I'M ELIGIBLE" option will let Samsung get access to make and manage phone calls and access your contacts, checking your device, and then you can tap in "REGISTER NOW" for the offer. Redeeming it is as simple as signing in to your Samsung Account, and selecting one of the two gift options.
Next in line and top of the line is Verizon with a drastic BOGO deal on the Note 9. Not that we didn't
expect
it, but it's still crazy to know that Verizon will be giving away a thousand dollar phone for free. The Samsung Galaxy Note 9 will be available for preorder on Verizon on 8/10 in Ocean Blue and Lavender Purple. The $999.99 128 GB model will be $41.66 a month for 24 months on Verizon device payment ( retail; 0% APR) and the 512 GB model will be $52.08 a month for 24 months on Verizon device payment ($1,249.99 retail).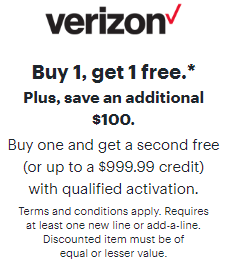 What you need to do is purchase a Galaxy Note 9 from Verizon with an eligible plan on 24-month installments, and get an S9, S9+ or another Note 9 on the same bill The bad part is that you will also be paying Verizon's $30 activation fee, plus all taxes are due on both phones at the time of signing. Should you cancel before the installment period ends, you are in for the remaining of the Note 9's $999.99 balance, too. The discounts will start arriving in the form of bill credits after up to three billing periods have passed, but it's still a great deal for an even greater handset, and on the largest network in America to boot.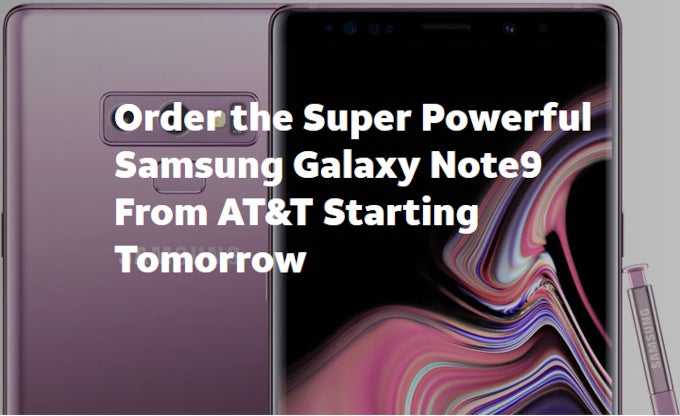 It's raining Note 9 BOGO deals from America's largest carriers at launch. After Verizon announced the free Note 9 deal for anyone who gets, well, another Note 9, AT&T follows in its footsteps, too. The carrier is offering the Note 9 online and in stores on Aug. 24 for $33.34 for 30 months on an AT&T Next installment plan. For a limited time, AT&T customers can also get a Samsung Galaxy Note 9, S9 or S9+ for free when they buy another Note 9 from AT&T, basically a similar deal to what Verizon is running. The difference is that AT&T requires you to get it on a 30-month Next installment plan, not a two-year endeavor. A $30 activation fee will be applied to the new line as well, plus all the due taxes.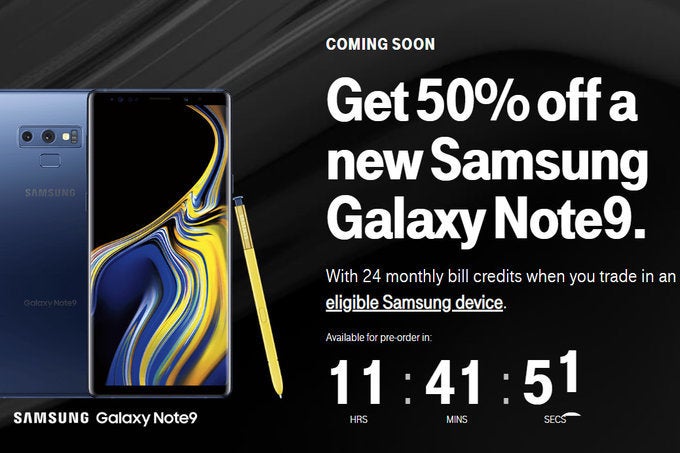 T-Mo was the first out of the gate to offer a deal on the Note 9, and it amounts to up to 50% off, but with a trade-in. Still, you can get a $500 discount for anything Note 5 and above, like the Galaxy S7, and $250 for anything down to the S5 even, so it's still a very good offer. Samsung will extra cushion the blow with free AKG headphones or $150 worth of V-Bucks for Fortnite and skin stuff. Hurry up, though, it's only available for the early adopters in the next 12 hours, and counting down!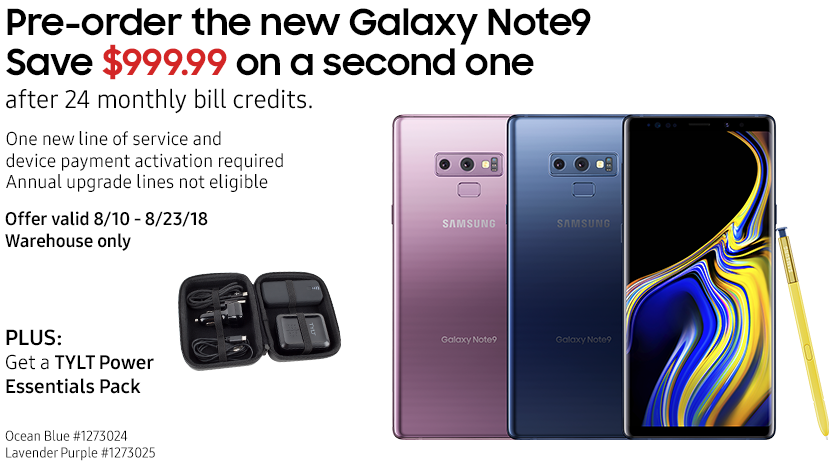 Costco isn't offering anything special with the Note 9 this time, save for its usual TYLT gift pack that includes a power bank and various cables or adapters. You can, however, get the BOGO deals of Verizon or AT&T through Costco, too, which will save you the carrier trip if you are shopping en masse in the warehouse anyway.