Best LG G6 accessories – case, car charger, headphones, and other essentials
5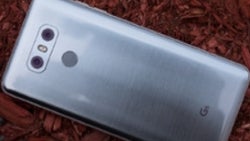 Did you pre-order the LG G6 already? That's a solid choice, no doubt. It's one of the best all-around smartphones LG has ever come up with (the best being the
Nexus 4
, of course, and we're only half-joking!).
While you are waiting for your delivery or debating whether to get the
LG G6
, definitely check these ideas for accessories to trick out your smartphone with. We have some great suggestions for essentials like a case, a screen protector, a car charger,
headphones
(the LG G6 doesn't come with any!), a microSD card, and a portable power bank, among other useful things (like microUSB to Type-C adapters for your old cables).
What's more, some of these are made by LG, so you can easily become an all-around LG person if you want to!
ALSO READ