5 cool LG G6 cases that you can buy right now
10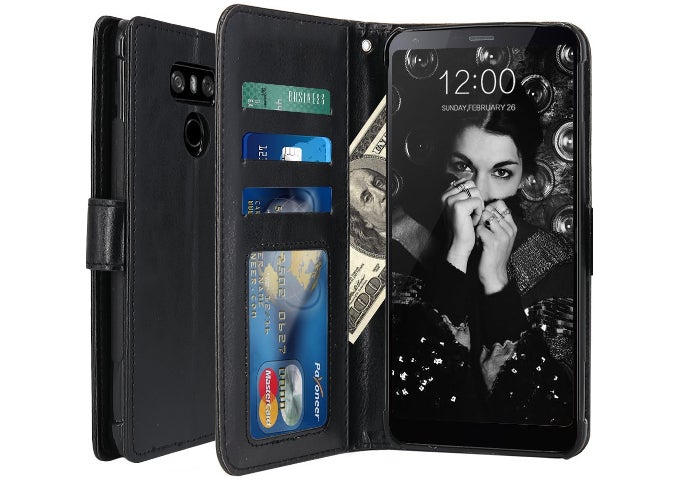 The brand new
LG G6
may not be released before April in the US, but plenty of protective cases for it are already available to purchase. If you know for certain that you'll be getting the G6, you might as well find out what cases you could buy to keep it unharmed.
Now, we do know that
the LG G6 is pretty tough by itself
, being able to withstand regular drops better than most flagship handsets out there. However, extra protection is always welcome! Thus, we're inviting you to check out some of the coolest G6 cases that are immediately ready to ship.
All the LG G6 cases presented below provide seamless access to the smartphone's ports and buttons (plus the rear fingerprint sensor, of course). For those wondering, the cases are listed in alphabetical order. Enjoy!
LK Wallet Flip Cover
As its name suggests, this LK case doubles as a wallet, allowing you to carry a few cards and some cash without needing a
real
wallet. The wallet case is made out of PU leather (aka bicast lather) and should be pretty resistant to wear and tear. Inside, a soft TPU shell makes sure that your LG G6 is well protected. The LK case further features a magnetic closure, and can be transformed into a kickstand. You can purchase this in black, brown, and a couple of other funkier colors.
Ringke Fusion
The Ringke Fusion is a clear bumper case that lets the design of the LG G6 shine through. Perhaps more important is the fact that, according to its maker, the Ringke Fusion case should be able to provide protection against drops from up to 4 feet (1.2 meters). Dust caps to keep your charging port and headset jack clean are included. The Fusion case is available in four nuances: super clear, ink black, smoky black, and rose gold crystal.
Spigen Rugged Armor
Spigen is a well-known Californian accessory maker, and we're not at all surprised to see that it's already selling some cases for the LG G6. This particular Rugged Armor case features Spigen's signature spider web pattern on the inside, plus Air Cushion technology in the corners - for reliable protection. The case will perfectly fit your LG G6, coming with 2-year limited warranty.
Spigen Thin Fit
Another nice Spigen case for the LG G6 is this Thin Fit model. With a non-slippery mate surface for perfect grip, the case is thinner than any other model on our list, this allowing it to be compatible with magnetic car mounts. Available in either black, or white, the Spigen Thin Fit comes with 2-year limited warranty (just like the Rugged Armor presented above).
VRS High Pro Shield
A solid 2-piece case with an elegant design, the VRS High Pro Shield can be a great choice if sparing $30 is not an issue to you. The case's frame is painted in various colors, though most options won't be shipping right away.