The best high-end Bluetooth wireless headphones money can buy in 2023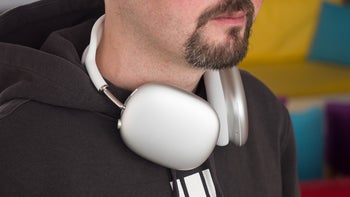 "Bluetooth headphones can't possibly sound good, let alone earbuds!" is something that I can bet that you've heard before. However, if you are looking to prove such opinionated individuals wrong, then you've found yourself in the proper place.
But if you're just looking for advice on getting the headphones that will suit your best, then that is happening here too, yes.

Regardless, this is the fact that everyone needs to keep in mind: Bluetooth, as a technology, has evolved quite a lot. Sure, if you're into high-precision media mixing or creating VFX, then you'll likely want to stick to tradition earphones. But if you just want to experience your favorite tunes cable-free, then make sure to check out all top picks, listed below!
So from 1958 and John C. Koss' stereophones to 2023 and advancements such as Bluetooth 5.0 and genuine engineering prowess, headphones have come a long way. Nowadays, the best pairs can last for tens of hours with active noise cancellation, produce amazing sound and look pretty darn cool.
At this point, the question isn't "Which are the best", but "Which pair suit my needs and style best".
The best high-end wireless headphones you can get in 2023 are:
Sony WH-1000XM5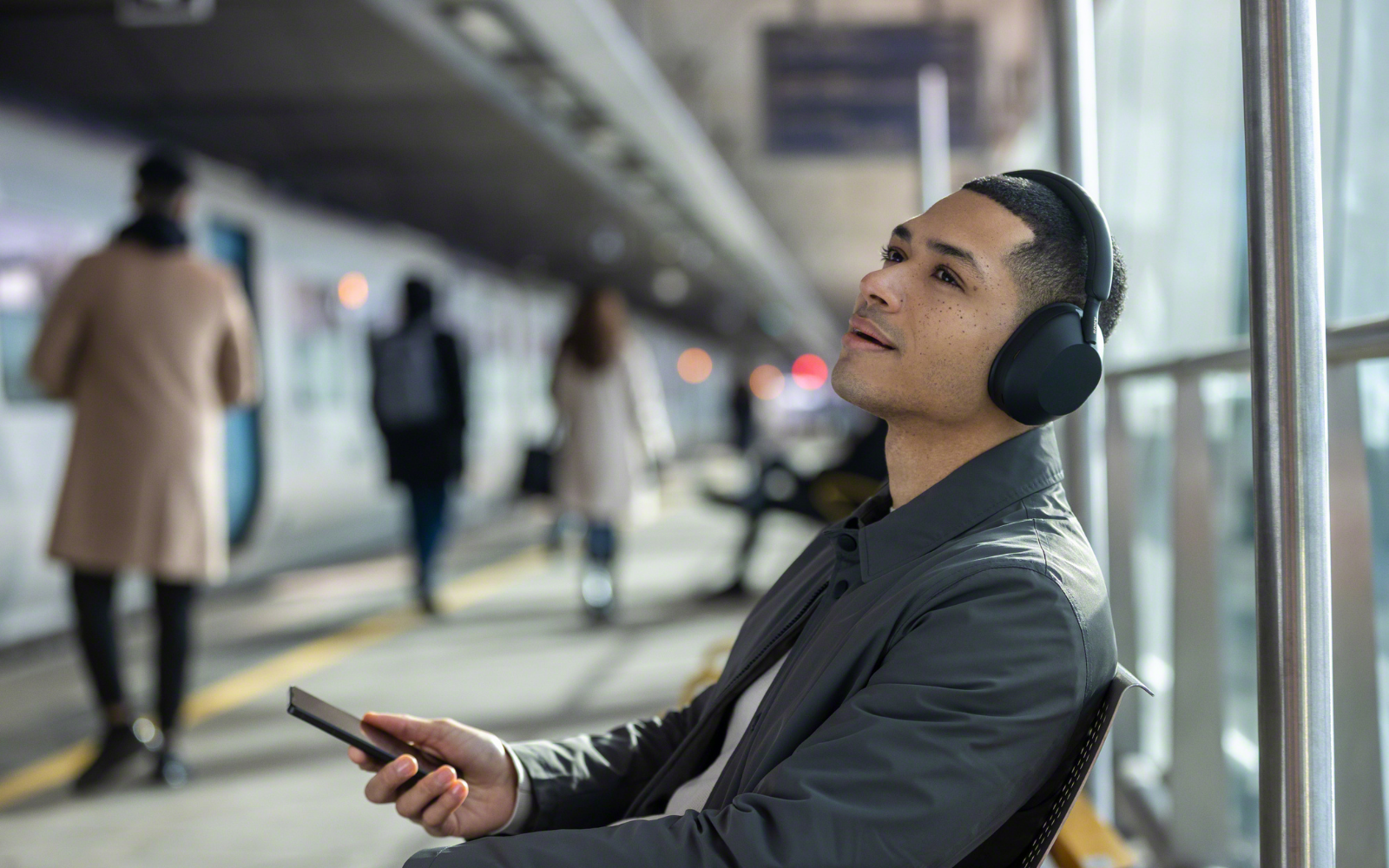 Weight
: 8.82 oz (250 grams)
Battery life
: 32 hours (with ANC on)
Connectivity
: Bluetooth 5.2
These are the new fan-favorites from Sony! As long as you are interested in high-end, wireless audio that you can carry with you, you probably can't find a battery experience right now. Sure, some better sounding headphones do exist, but those certainly won't be nearly as portable as these ones.
Sony has managed to amp up the audioscape for the XM5 to an impressive level. While the XM4 are still topping some lists, we thing that the upgrade is worth it.
Jabra Elite 85H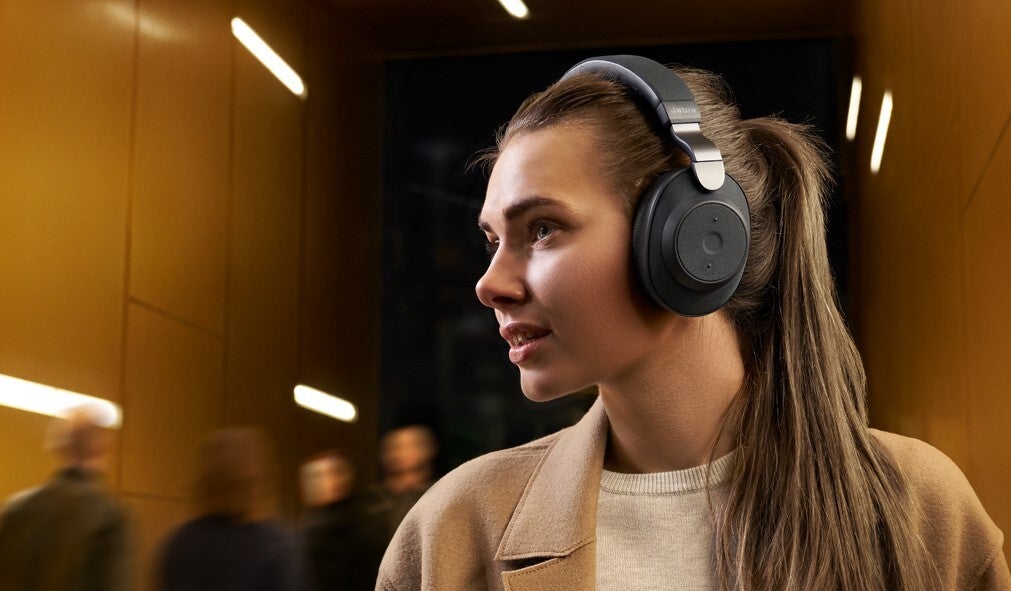 Weight:
10.4 oz (295 grams)
Battery life:
36 hours (with ANC on)
Connectivity:
Bluetooth 5.0, no aptX
Some might think that this pair doesn't deserve to be here, as compared to others on this list it's quite affordable. However, Jabra has managed to squeeze plenty of audio prowess into its Elite 85H and make them worth considering if you're looking for great sound quality without spending half a grand.
Of course, the Jabra Elite 85H comes with a few sacrifices compared to the competition around here. The design is rather dull and there aren't any fancy materials used, so if you're looking for a pair of headphones that compliment your dress to impress outfit, those aren't it.
Sony WH1000XM4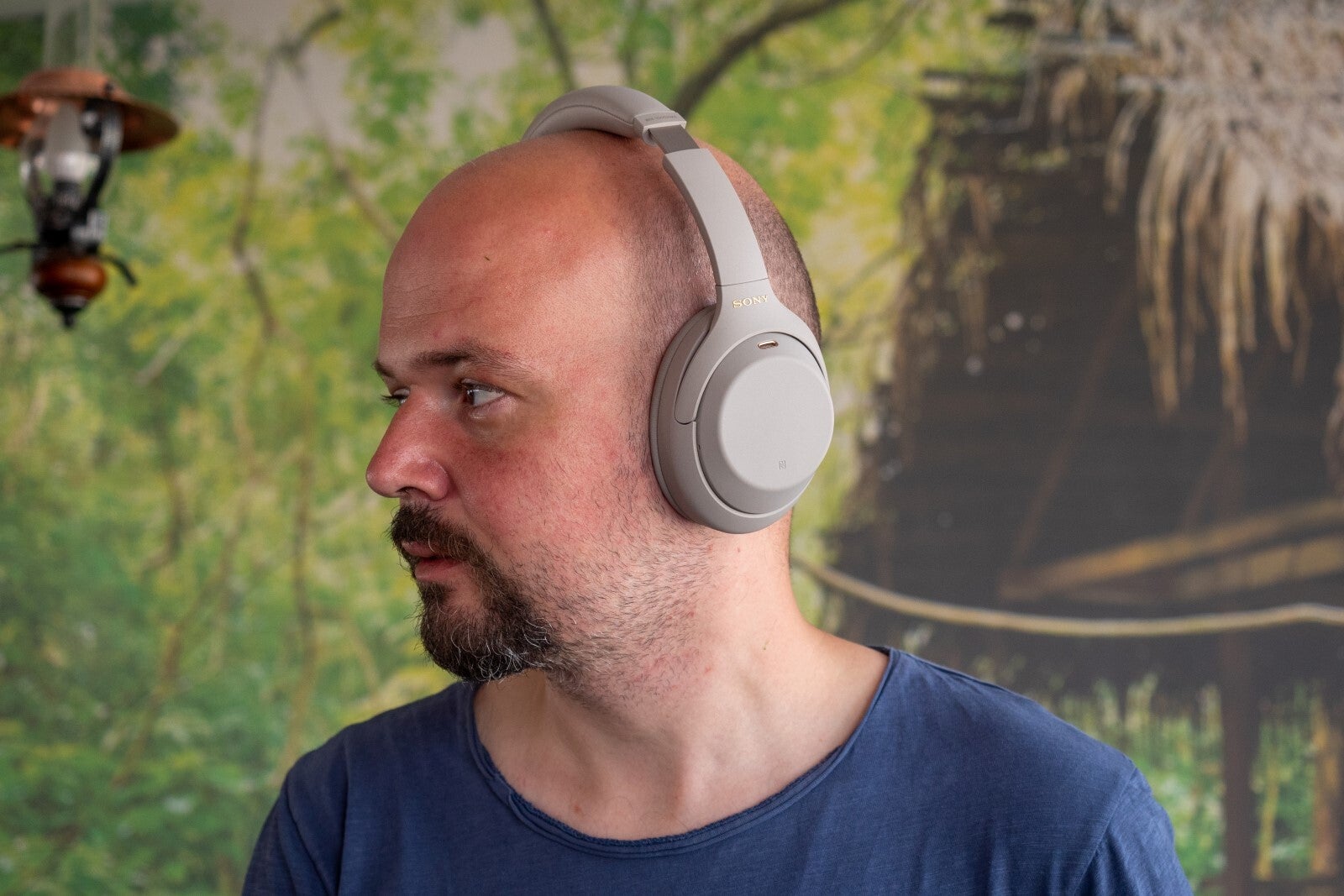 Weight:
9.0 oz (255 grams)
Battery life:
30 hours (with ANC on)
Connectivity:
Bluetooth 5.0 with aptX HD and LDAC; NFC pairing
Sony's high-end earphones are more of an upgrade of the previous generation. The design remains the same and so do most of the features, but there are some notable changes. The Bluetooth connectivity is now 5.0, the active noise cancelling is improved beyond what it already was, which is awesome, and you can now pair them to two devices for easier switching between your laptop and phone, for example.
The sound is, of course, also top notch and battery life remains the same, but it was already very good anyway. Owners of the XM3 shouldn't consider these but for everyone else, these Sonys are definitely worth picking up, and are some of the best wireless headphones in 2023.
Bose Noise Cancelling Headphones 700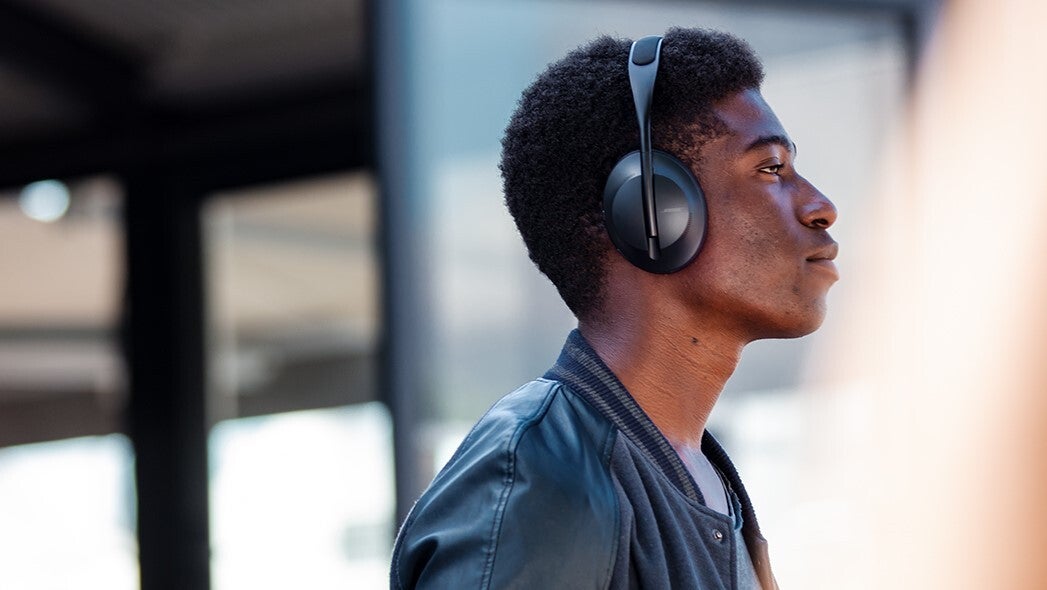 Weight:
8.8 oz (250 grams)
Battery life:
20 hours (with ANC on)
Connectivity:
Bluetooth 5.0, no aptX; NFC pairing
If great active noise cancellation is what you're looking for in a pair of headphones, the Bose NC Headphones 700 is another option worth exploring. This pair is meant to directly compete with the Sony WH-1000XM3, but it looks better and is made out of more premium materials. Active noise cancelling is pretty much on par with the Sonys, which is quite a compliment in itself. The 700s come with support for Google Assistant and Amazon Alexa, plus touch controls this time around.
The 20-hour battery life is slightly disappointing for over-the-ear headphones but unless you travel across the world on a regular basis, it shouldn't be a problem.
Master & Dynamic MW75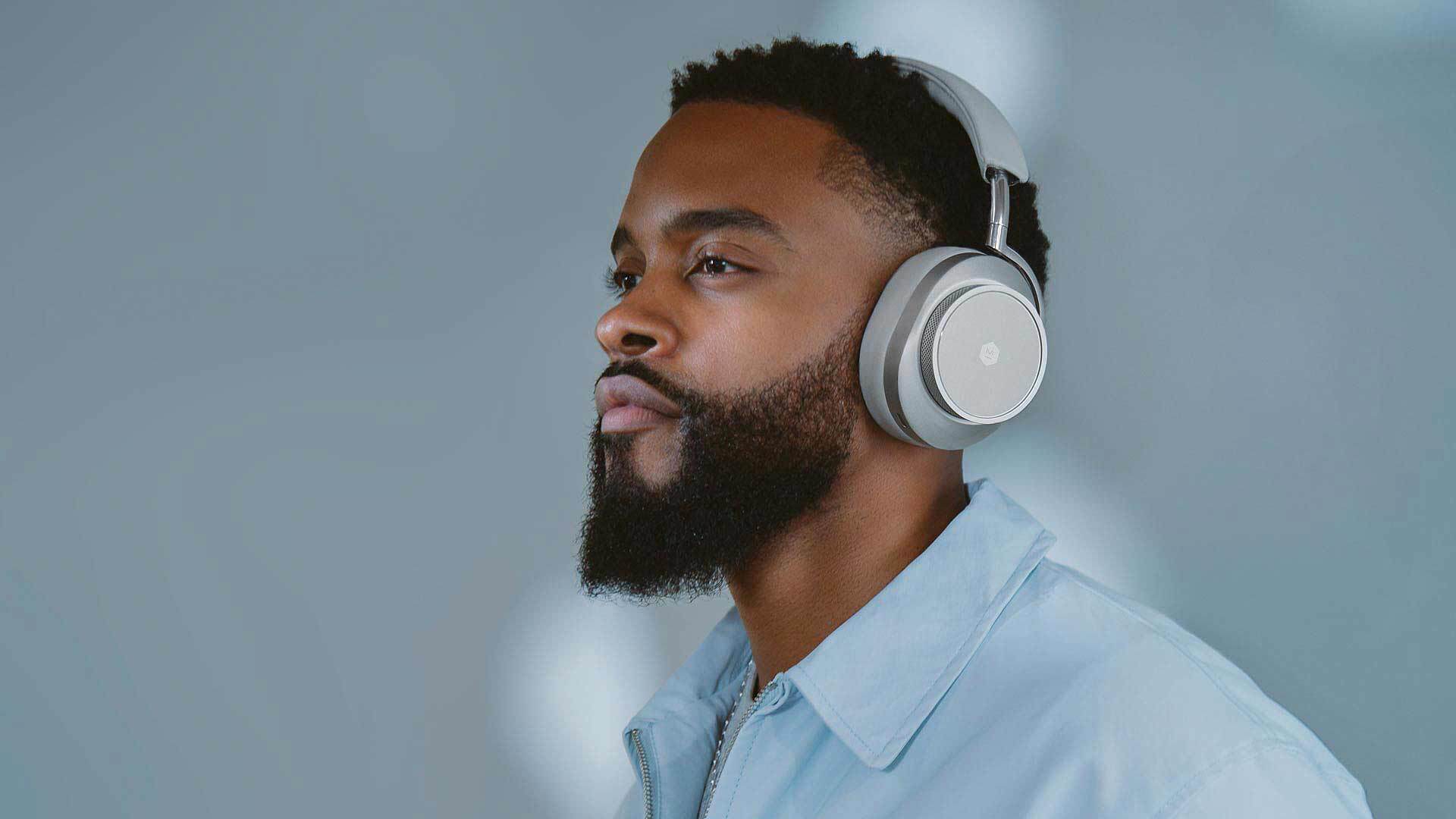 Weight:
12 oz (338 grams)
Battery life:
32 hours (with ANC on)
Connectivity:
Bluetooth 5.1 with aptX
Unique? Check! Made my masters of the trade? For sure! Inspired by the very concept of sound itself? Yeah. And it shows, especially when you put them on. These are the upgrade to a previous contender on this very list: the MW65. But with better Bluetooth connectivity, improved ANC and a longer lasting battery life, the MW75 are certainly worth the price. Not only that, but they also allow you to connect to a 3,5mm port through USB-C and that is just one of the nifty little extra goodies that they come with.
And, come on: the Look of M&D products plays a large part in the purchase decision. Not many headphones display their materials this proudly: aluminum, leather, tempered glass. If you are want to look your sharpest while wearing headphones, then you can't go wrong with the MW75!
Shure AONIC 50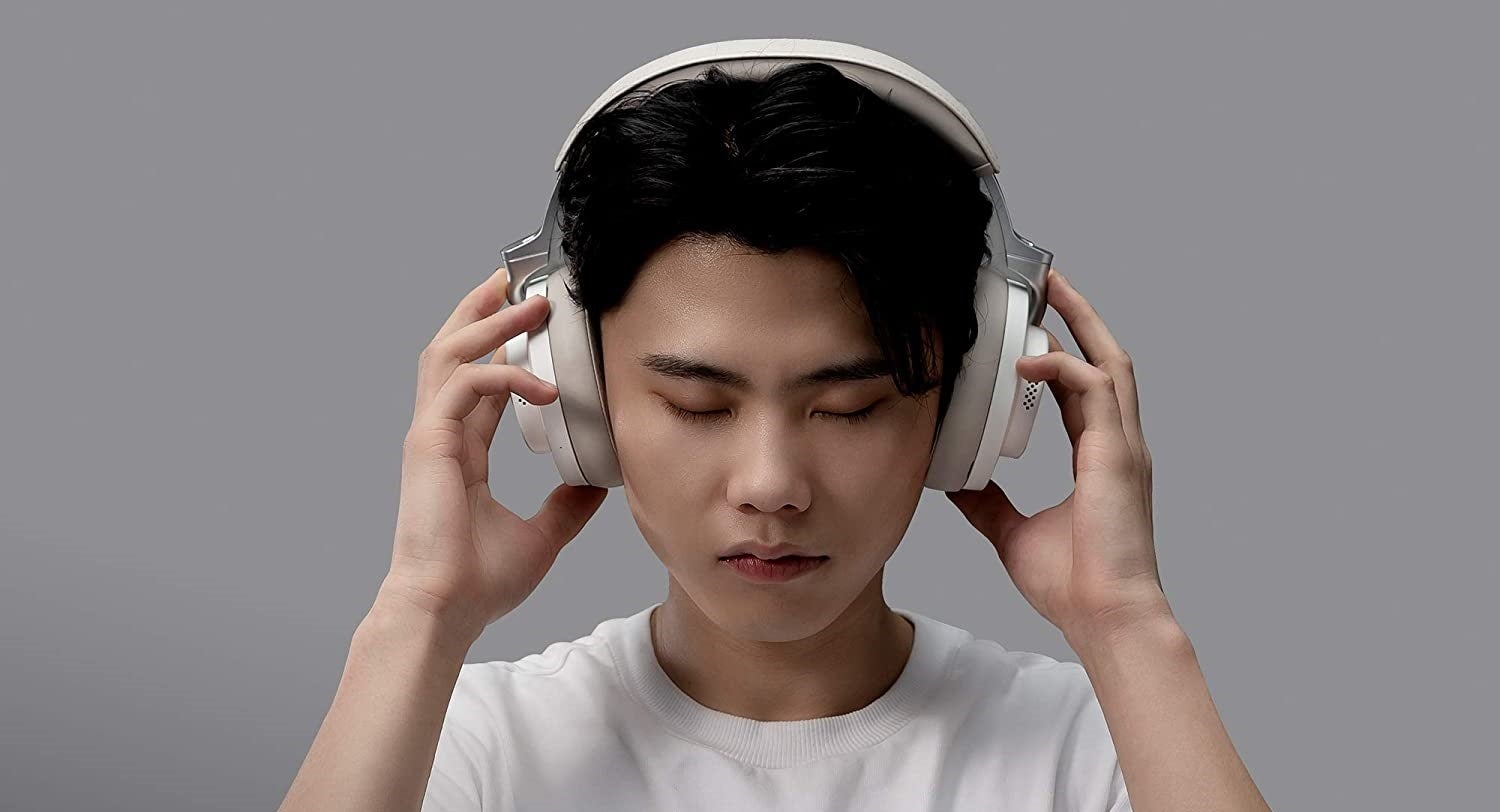 Weight:
11.7 oz (331 grams)
Battery life:
20 hours
Connectivity:
Bluetooth 5.0 with aptX

Shure also has its contender in the high-end wireless headphones space, as you might expect from a known brand like it. Unlike some other models around, however, the AONIC 50 don't have active noise cancelling but rely solely on the passive one provided by the cups. They are quite bulky and have generous padding, so you should get a good amount of noise reduction anyway. They still have an "Environmental mode", so you can safely wear them outside without being too separated from your surroundings. The sound of the AONIC 50 is excellent and you can enjoy it for up to 20 hours on one charge, which is okay but not amazing for over-the-ear headphones.
Sennheiser Momentum 3 Wireless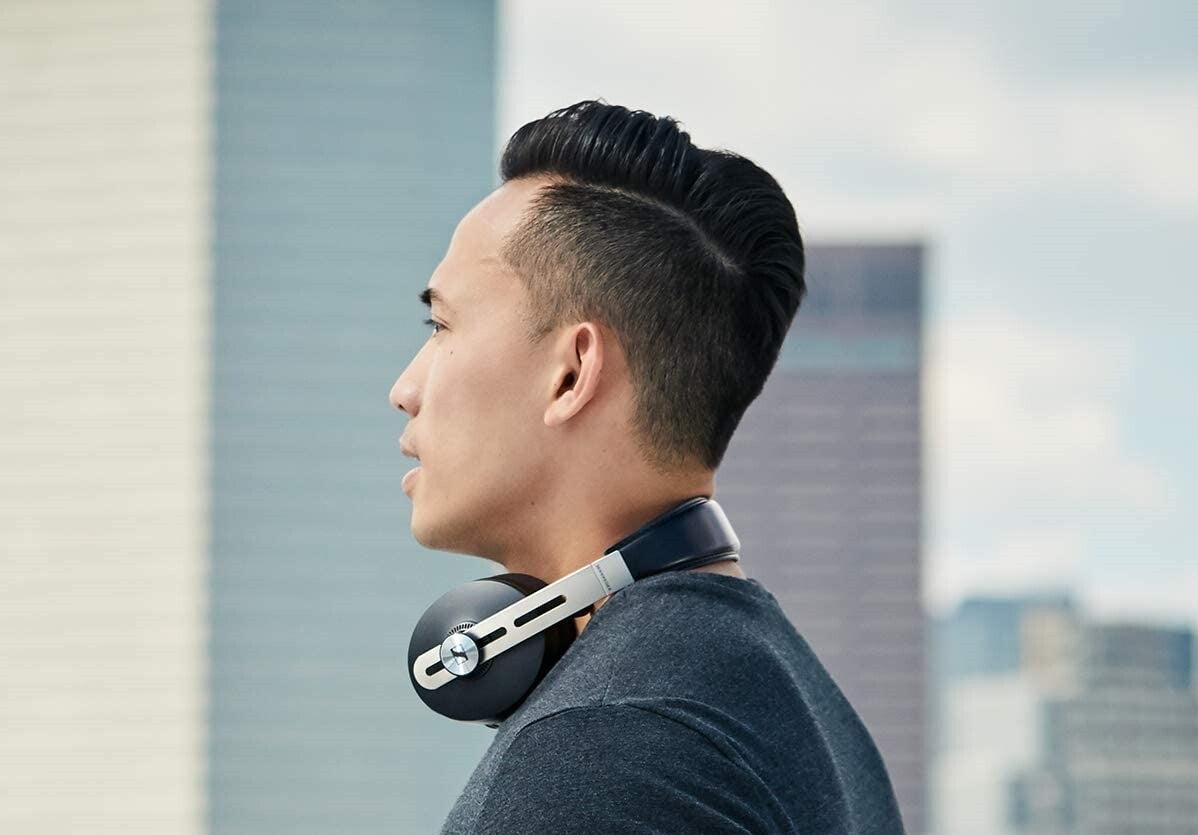 Weight:
10.7 oz (303 grams)
Battery life:
17 hours (with ANC on)
Connectivity:
Bluetooth 5.0 with aptX
Another pair of headphones with design that makes a statement. The Momentum 3 Wireless look good and sound great. Sennheiser has packed them with the best tech it has available and the result is a pair of banging cans. Unfortunately, the minimalist design comes with a sacrifice: battery life. With barely 17 hours of playback time with ANC on, this pair lasts almost half the time some of the other headphones do. If sound is what matters most to you, however, these are some of the best-sounding wireless headphones out there right now.
Bowers & Wilkins PX7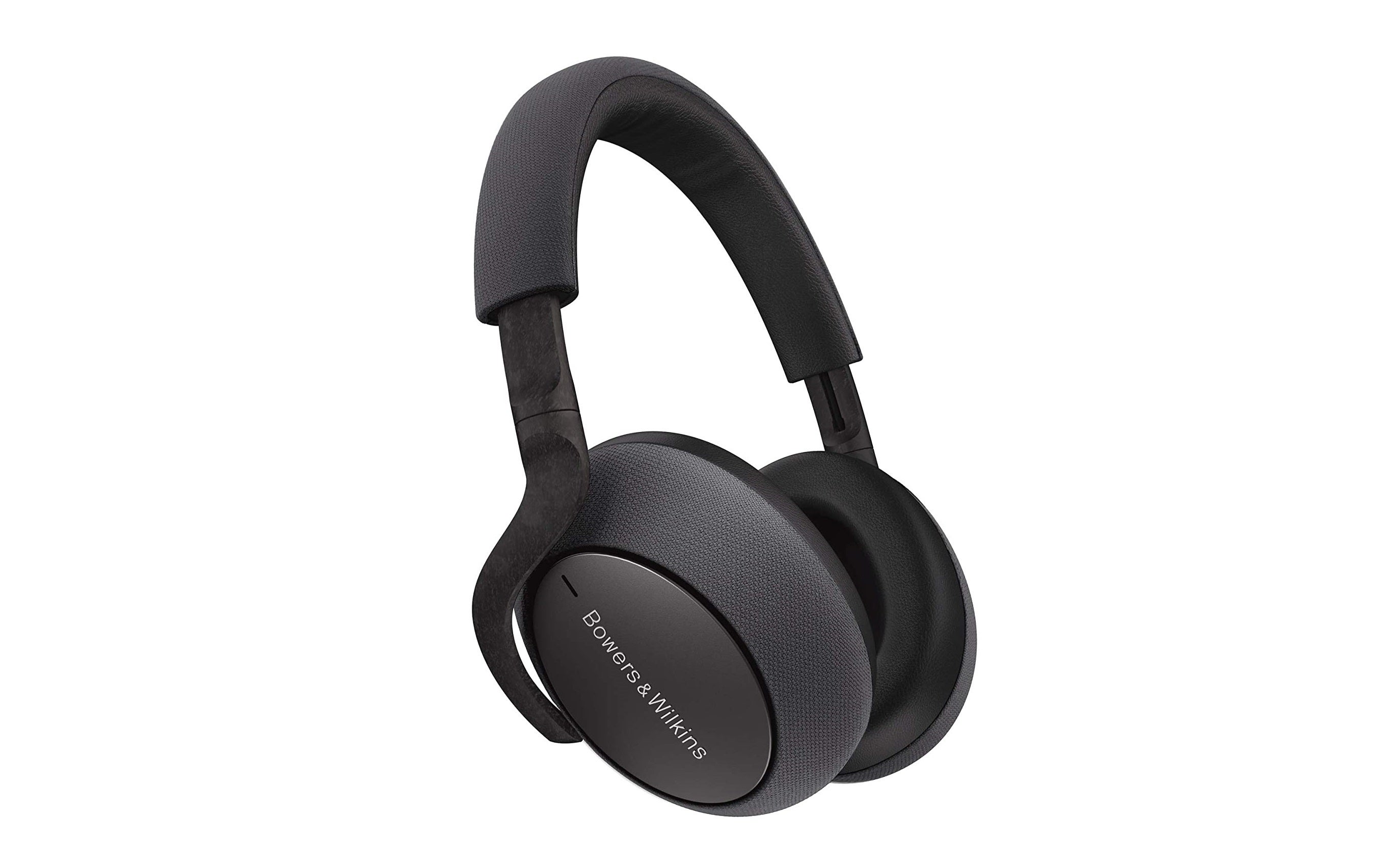 Weight:
10.7 oz (304 grams)
Battery life:
30 hours
Connectivity:
Bluetooth 5.0 with aptX

If there's & in the name, you know it's something high-end. Jokes aside, the PX7 are a worthy member of the premium wireless headphones club. The elegant design surrounds your ears without adding too much bulk, but still has enough soft padding for comfortable wear. As for the adaptive noise cancelling on board, B&W says that it will give you the best experience for your surroundings. The PX7 have large, 43mm drivers, so you can expect nice and full sound spanning across the frequency range. You can pair them to two devices at the same time for easy switching, which the headphones will even do automatically, if you get a call while watching a movie on your laptop, for example.
Apple AirPods Max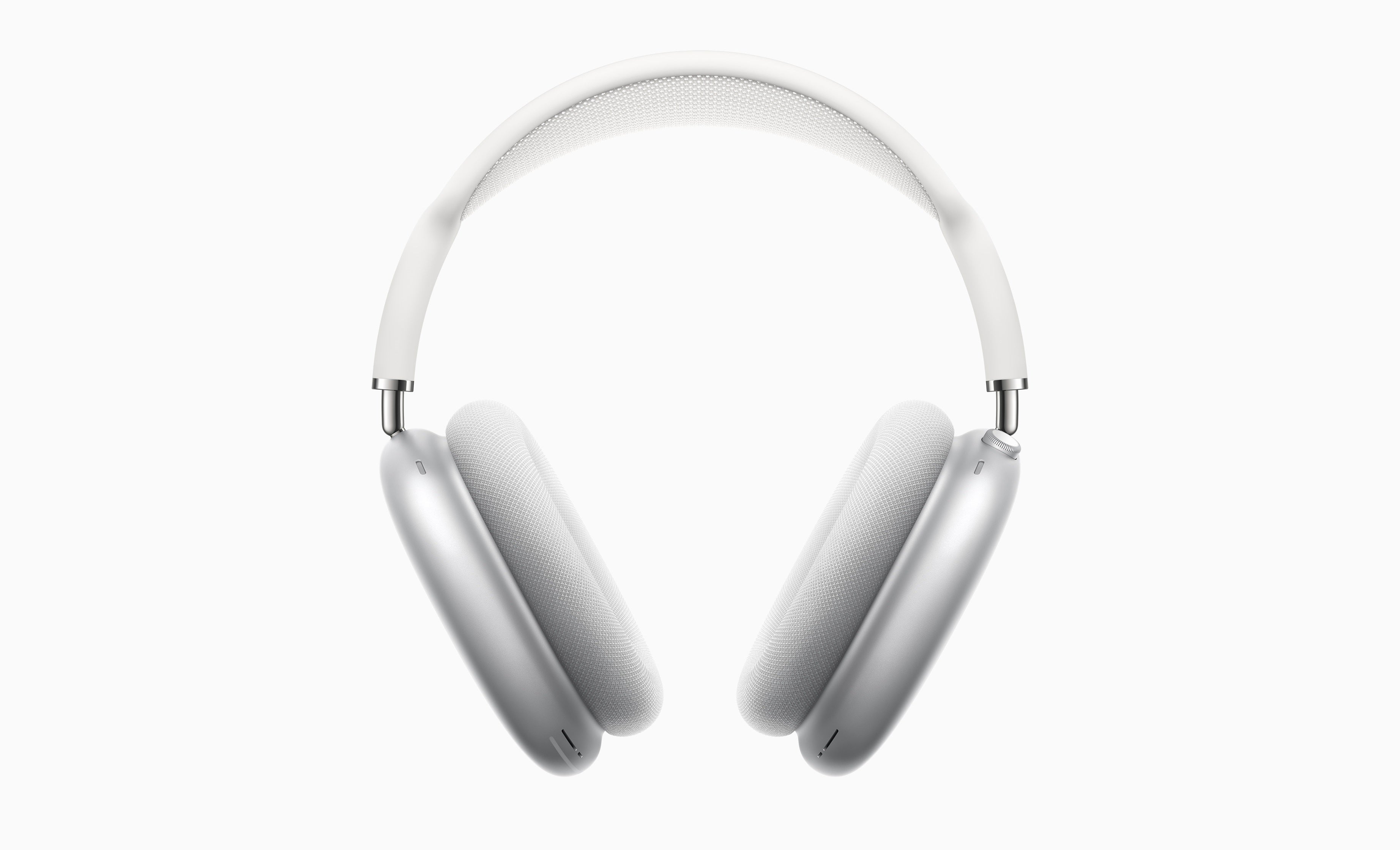 Weight:
13.6 oz (384.8 grams)
Battery life:
20 hours (with ANC on)
Connectivity:
Bluetooth 5.0, no aptX
The AirPods Max are definitely high-end, and among the best wireless headphones you can get in 2023. If you're deep within the Apple ecosystem and have an iPhone, an iPad and a MacBook, the AirPods Max will seamlessly switch between the three. The design is extremely Apple-esque and it's safe to say that people on the streets will recognize that you're wearing a $550 pair of headphones. For better or worse.
Of course, for that price, they have active noise cancelling, which we found to be excellent in our
AirPods Max review
. They sound very well too, detailed and fairly flat-sounding, with a good amount of bass that isn't overpowering, which all makes the AirPods Max akin to studio monitors. In addition, their large and soft earpads will keep you comfortable even during long listening sessions.
Beyerdynamic Amiron Wireless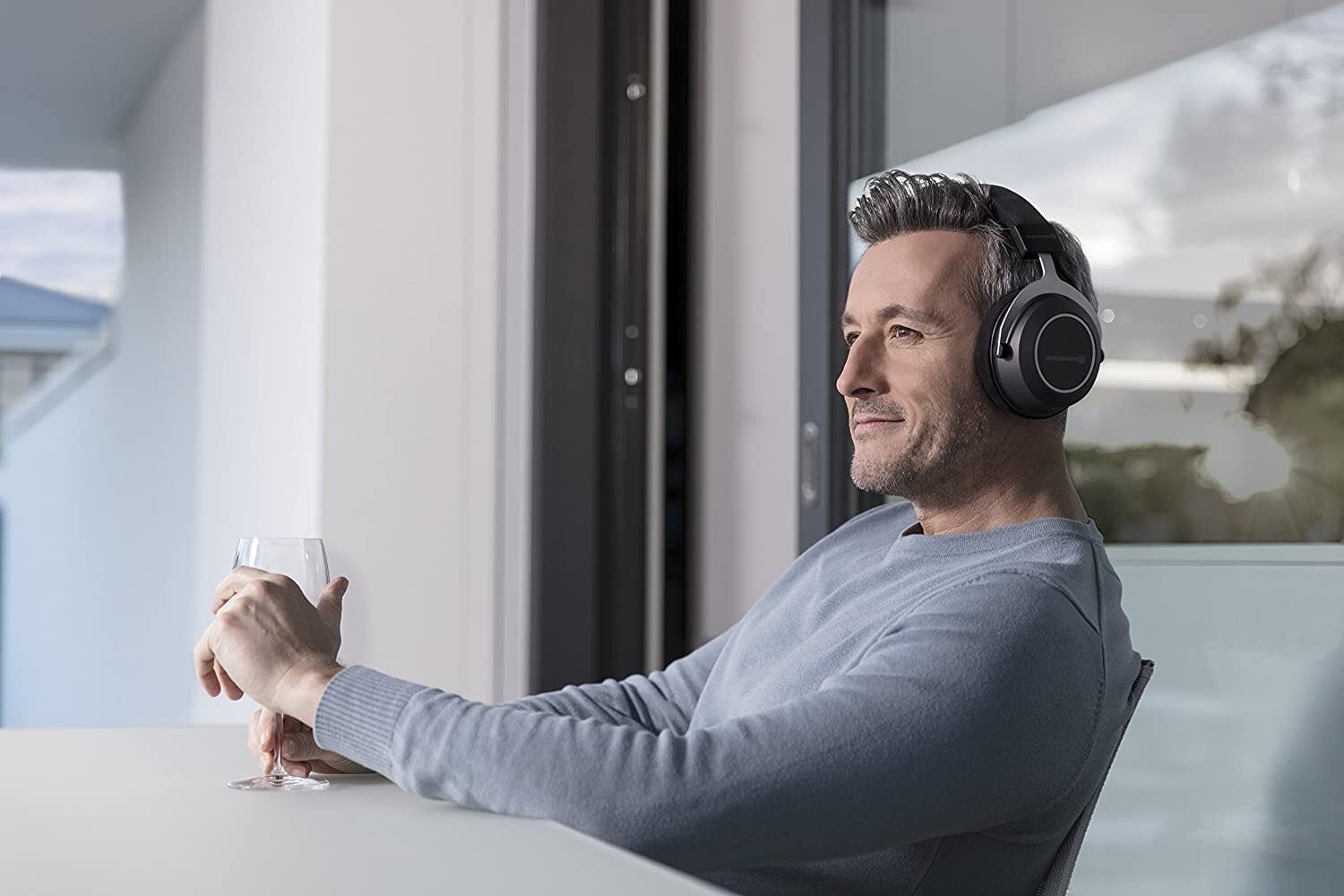 Weight:
13.4 oz (380 grams)
Battery life:
30+ hours (no ANC)
Connectivity:
Bluetooth 4.2 with aptX
With the Beyerdynamic Amiron Wireless, we're reaching peak audio quality. This pair is for those that put sound quality above all and want to get the best, no matter the price. Going beyond the superior sound, however, those are an odd pair of wireless headphones. The build quality is excellent but it seems that they aren't meant to be used outside much. First, they're very bulky, second, the carrying case is enormous because they don't fold and third, they don't have active noise cancelling.
They are, however, perfect for enjoying your favorite music all around your house, without worrying about disturbing the neighbors or other members of your household. The Beyerdynamic Amiron Wireless are true audiophile Bluetooth headphones, and if price isn't an issue, definitely among the best wireless headphones to pick up in 2023.
And just like that, you now know which are the best high-end headphones that you can get in 2023! You've got a lot of factors to consider, such as comfort, battery life, quality of ANC and quality of the soundscape itself. From here on out, you need to be diligent in fact-checking, because — as you've likely noticed — these bad boys cost a pretty penny. But you know what? When the right pair is in your hands and you put them on, the purchase
just
makes sense.
Recommended Stories