Best Buy says ICS for the RAZR delayed, Rezound still on for Friday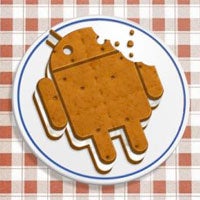 Droid-Life got ahold of an internal employee memo Best Buy sent out yesterday, updating employees on the status of Ice Cream Sandwich updates for some of Verizon's most popular phones. First, Best Buy told employees what we already
reported to you
– that the updates headed to the Droid RAZR and RAZR MAXX aren't going to be ICS, they will be bug fixes.
We're not sure that translates as ICS being "delayed"; there was never anything but speculation that today's soak test for RAZR devices would be Android 4.0, so Best Buy may have simply jumped the gun with their
previous announcement
.
The Best Buy had also reported that the HTC Rezound was scheduled for its ice cream social this Friday, and according to the leaked memo that date is still on. We've seen polished
release candidates
get leaked so it certainly isn't beyond the pale to think that Rezound owners could get lucky come Friday, but considering the quality of Best Buy's sources for the RAZR we don't advise you hold your breath.
But crossing your finders couldn't hurt…
source:
Droid-Life