Motorola DROID RAZR and Motorola DROID RAZR MAXX soak test to start on Thursday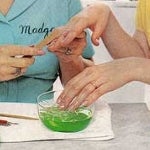 The soak test for the
Motorola DROID RAZR
and the
Motorola DROID RAZR MAXX
will begin on Thursday. The new software version is 6.12.181 and includes a large number of fixes as the manufacturer tries to get the models ready for the
upcoming Android 4.0 update.
Among the items listed on the changelist for the update is an optimization of device performance to improve battery life,
which does sound redundant with the Motorola DROID RAZR MAXX
. The update will bring a new MotoCast widget to allow easier access to MotoCast files. Also, you should notice an improvement in MotoCast performance. Storage settings have been changed to clarify total, available, and used storage space.
prevents third parties from gaining access to the telephony database
and a security enhancement for VCast apps. For the complete changelist, visit the sourcelink.
No, this is certainly not Android 4.0, but yes Virginia, the Motorola DROID RAZR and Motorola DROID RAZR MAXX will get Ice Cream Sandwich. Really. After all, we did see
that leaked build of ICS for the DROID RAZR
just the other day.
source:
DroidLife