Best Buy Black Friday deals are out: huge savings on iPhones, Galaxy and more
5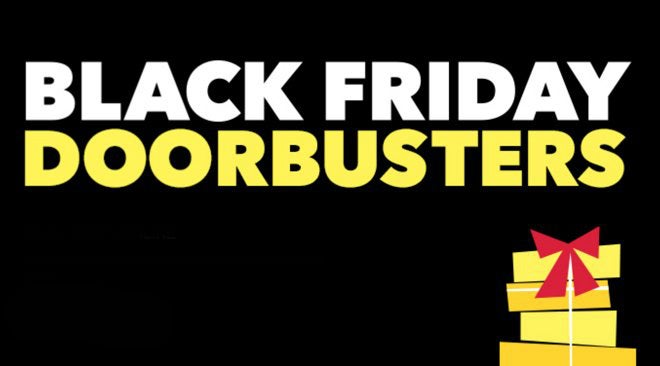 The Best Buy 2017 Black Friday deals have leaked out and there are some outstanding savings on the best phones, tablets and smartwatches around. These deals are similar to
Best Buy Prime Day deals
.
Best Buy's 2017 Black Friday booklet consists of a whopping 50 pages and in it you can find deals on all sorts of electronics, but what we focus on here is the mobile devices.
At Best Buy, doors open on Thanksgiving, Thursday, November 23rd at 5pm. You can shop online all day that day at www.bestbuy.com. Here are Best Buy's Black Friday weekend store hours (local time):
Thanksgiving evening, Nov. 23: 5 p.m. – 1 a.m.
Black Friday, Nov. 24: 8 a.m. – 10 p.m.
Saturday, Nov 25: 9 a.m. – 10 p.m.
Sunday, Nov. 26: 11 a.m. – 8 p.m.
With this in mind, let's get straight to Best Buy's 2017 Black Friday deals (you can find the full ad flyer in the source link at the bottom):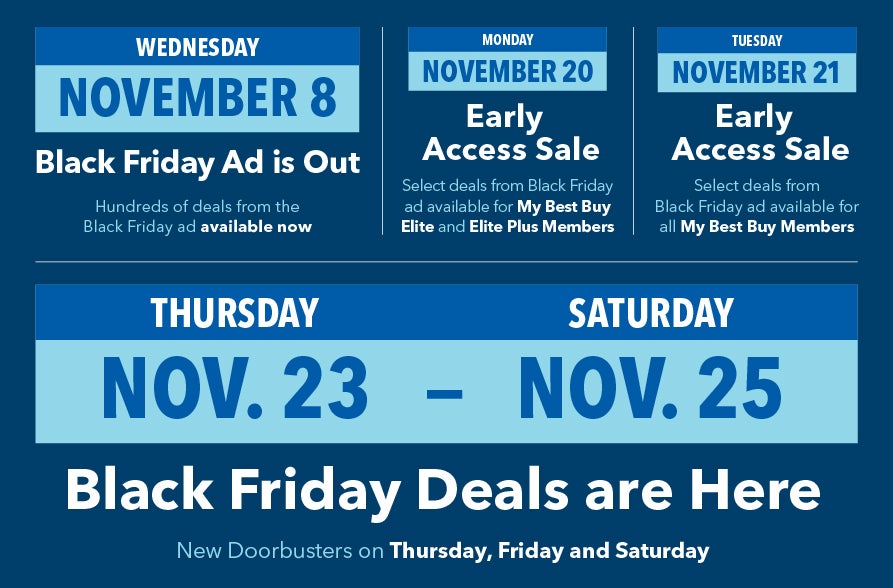 Phones
50% off Case-Mate, Speck cases and all wireless chargers and cables
mophie 5200 power station $30 off, down to $10
Tablets
Apple iPad Pro 10.5", up to $150 off
Apple iPad 9.7", $80 off, down to $250
Microsoft Surface Pro Core M $370 off, down to $630
Apple iPad mini 4 $125 off, down to $275
Amazon Fire HD 8"$30 off, down to $50
Amazon Fire 7" $20 off, down to $30
Smartwatches
Samsung Gear S3 Classic $70 off, down to $280
Samsung Gear Sport $50 off, down to $250
Samsung Gear Fit 2 Pro $50 off, down to $150
Apple Watch series 1 $50 off, down to $200
Apple Watch bands up to $30 off
Fitbit Ionic $50 Best Buy gift card, price at $300
Fitbit Charge 2 $50 off, down to $100
Fitbit Alta HR $50 off, down to $100
Garmin vivoactive 3, $50 off, down to $250
Garmin fenix 3 HR, $250 off, down to $300
Garmin vivoactive HR $130 off, down to $120
Smart speakers
Google Home mini $20 off, down to $30 + $10 Best Buy Gift Card
Google Home $50 off, down to $80
Amazon Echo 2nd gen $20 off, down to $80
Amazon Echo Show $50 off, down to $180
Amazon Echo Dot $20 off, down to $30
Google Chromecast Ultra $16 off, down to $54
Google Chromecast $15 off, down to $20
Amazon Fire TV stick $15 off, down to $25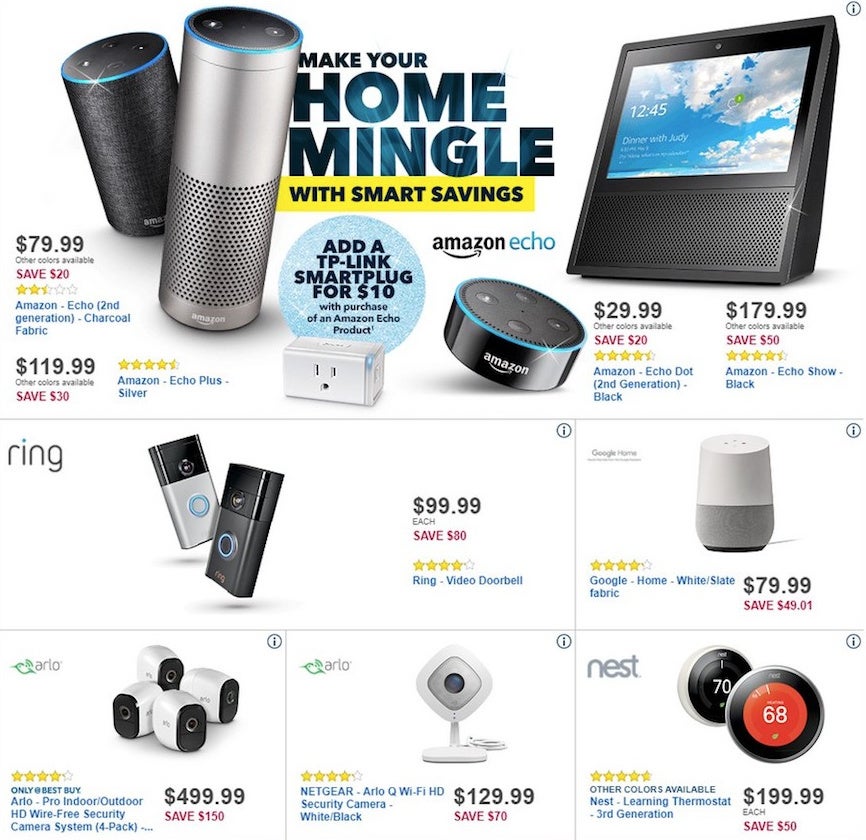 Audio & Speakers
UE Boom 2 $120 off, down to $80
JBL Xtreme $150 off, down to $150
Beats Studio 2 $220 off, down to $160
Jaybird Freedom F5 $100 off, down to $50
Sonos Play 1 $50 off, down to $150
Sonos Play 3 $50 off, down to $250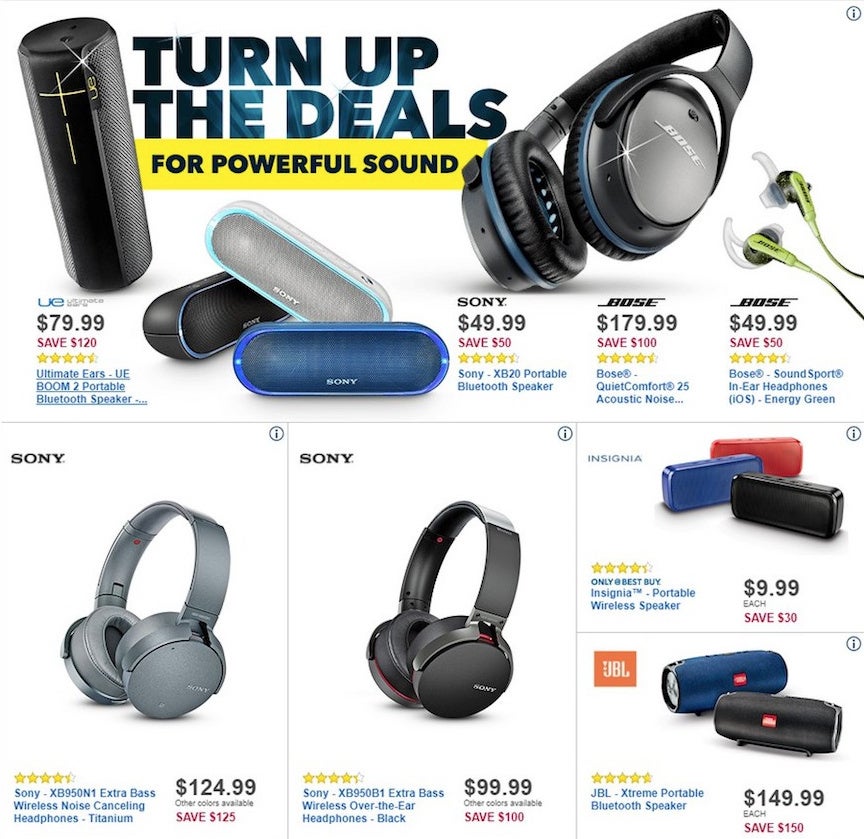 Audio
Drones & Others
DJI Spark drone $100 off, down to $400
DJI Mavic Pro $100 off, down to $900
DJI Mavic Pro Fly More Combo $150 off, down to $1,150
GoPro Hero 5 Session $90 off, down to $250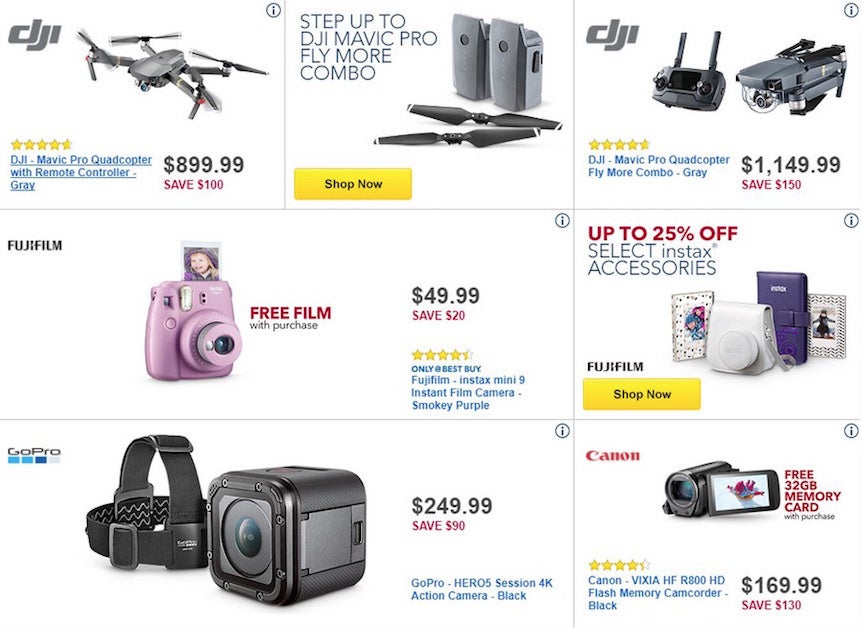 Drones
Memory Cards
Sandisk Ultra 32GB $45 off, down to $10
Sandisk Extreme Plus 64GB $110 off, down to $25
Sandisk Ultra Plus 128GB $132 off, down to $30