Beautiful ultra high-res wallpapers for Galaxy S6, S7, Note 5, LG G4/G5, Nexus 6P, HTC 10, and others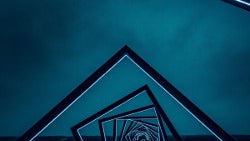 If you're looking to spice things up—in terms of your phone's interface, that is—the easiest, hassle-free way is to just change that darn wallpaper that's been sitting on your home screen since you first set it up. But with that same smartphone likely rocking a display resolution higher than your giant living room TV, you need appropriate, ultra high-res wallpapers, and great-looking ones at that.
That's where we come in. The below extract contains extremely detailed walls, well beyond even Quad HD (1440 x 2560 pixels) territory, with our highest entry today standing at a whopping 42.2 megapixels (7952 x 5304 pixels), and many more in the insane, 30 megapixels plus region. This makes the selection perfect for any of you rocking one of the latest flagships on the planet, including the likes of the Galaxy S6 and S7, the Note 5, LG G5, HTC 10, Nexus 6P, and many others.
But this isn't an exclusive club. If you're using a slightly older device, or one that is more conservative with its display resolution, these will still fit perfectly—the software on your phone will automatically size them.
As always, the below slideshow is just for previewing purposes only. If you like what you see, you can go
HERE
to download the original, full-sized wallpapers.
30+ Infinity Display wallpapers for phones with tall screens
50+ Beautiful high-res wallpapers, perfect for your LG G7, Galaxy S9, Pixel 2 XL, iPhone X, and others
50+ Awesome high-res wallpapers, perfect for your Galaxy S9, Pixel 2 XL, iPhone X, Huawei P20 Pro, and others
Beautiful, high-res smartphone wallpapers
Beautiful, dark wallpapers perfect for OLED smartphones
Expand timeline
Loading ...