Beautiful, high-res smartphone wallpapers, perfect for your Pixel 2, iPhone X, Note 8, Galaxy S8, LG V30, and many others
2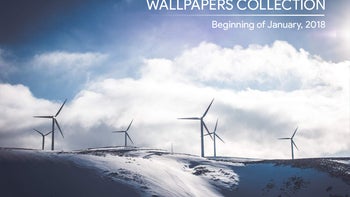 This is our first wallpapers pick of 2018, and we'd like to kick things off with some quality backgrounds for your smartphone and tablet. We've even included a handful of photos that we took ourselves with various smartphones over the past year. Can you tell which ones they are without poking too much? If you do, make sure to tell us what you think of them in the comments below!
With this out of the way, if you've been following our various columns on customization, then you should know by now that we like giving our home screens a fresh coat of paint every now and again. And by
"every now and again"
, we mean pretty much on a weekly basis!
However, finding awesome, high-quality backgrounds is no easy task (believe us, we know!), and that's why we've taken it upon ourselves to bring you a collection of our most recent favorites on an almost weekly basis. This week is no exception, and we've got over 20 high-resolution wallpapers in store for you!
In case you're new to this, don't forget to check our previous collections (linked at the end of the article) for a real treasure trove of awesome wallpapers!
As usual, given the large resolutions of the images, we've included scaled-down versions for preview purposes in the gallery below. To get your hands on the full-size images, follow this Google Drive link.
30+ Infinity Display wallpapers for phones with tall screens
50+ Beautiful high-res wallpapers, perfect for your LG G7, Galaxy S9, Pixel 2 XL, iPhone X, and others
50+ Awesome high-res wallpapers, perfect for your Galaxy S9, Pixel 2 XL, iPhone X, Huawei P20 Pro, and others
Beautiful, high-res smartphone wallpapers
Beautiful, dark wallpapers perfect for OLED smartphones
Expand timeline
Loading ...