BBM Channels leaving Beta Zone behind today at 3PM EST
3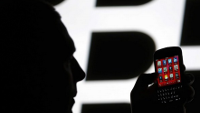 At 3pm EST on Tuesday, the world is going to be a little different, although you might not feel like anything has changed. That is when BBM Channels will leave the world of Beta Zone behind and will move over to BlackBerry App World. BBM Channels allows those with BlackBerry 10 and BlackBerry OS 5.0+ devices to join a community of people that share your interests, or one that is about a specific brand that you like. Those creating a channel will be able to have an unlimited number of followers.
BlackBerry has a few rules for those who will be posting to a community. First, of course, is that spam is not allowed. Insults and threats are also not allowed. Also prohibited are sexual and violent comments, and gosh darn it, cussin' is also off-limits.
While BBM Channels is rolling out today to BlackBerry App World only, the good news is that the Canadian OEM will eventually offer this to its new found iOS and Android sportin' friends within months.
"BBM Channels maintains the BBM core value of giving users' control over their content by allowing users to join or opt out of channels at their discretion and gives channel owners the ability to deliver content their communities are looking for. Channel owners can post messages, share pictures, spark discussions, post animated GIFs and chat directly with subscribers. Integrated live chat allows channel owners to offer "scheduled chat hours" where BBM users can directly engage with their favorite channels one on one."
-BlackBerry
source: BlackBerry via
BerryReview