Avengers, assemble! These are 5 of the best Android and iOS games for Marvel Comics fans
4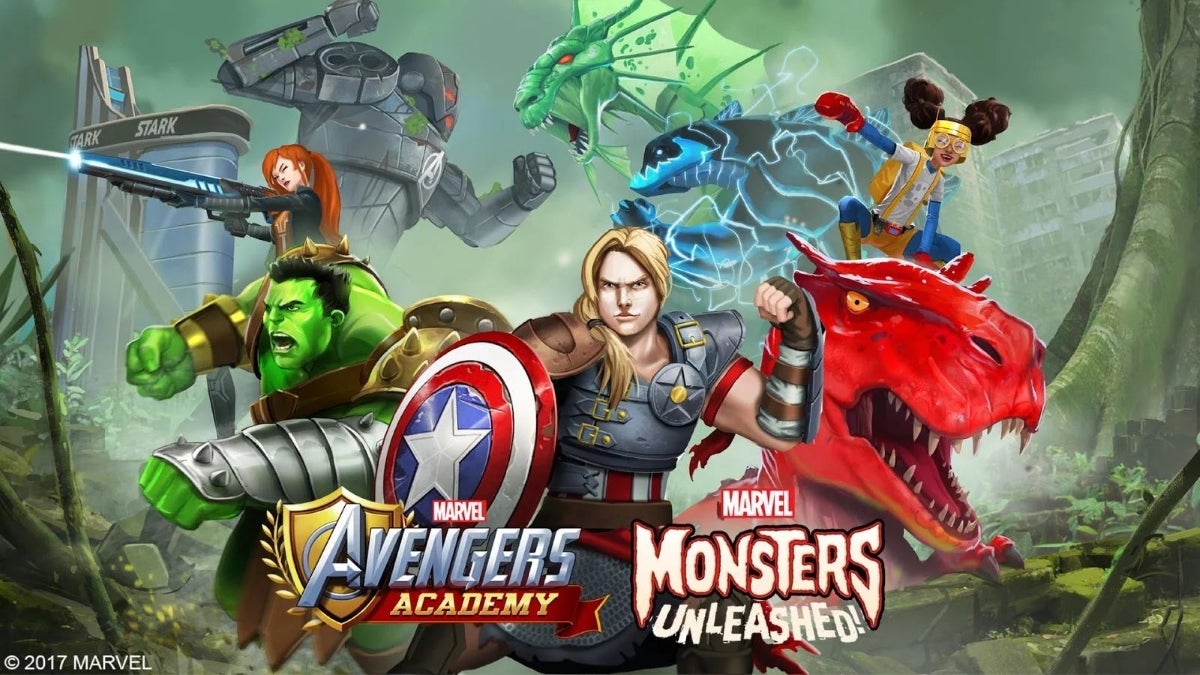 Everyone wants to be a superhero... or a super villain. Mobile games are simply perfect for living out your fantasies. You can be
Batman
! You can beat up Batman as
Superman
! Or, as is the case right here, assemble a team of Avengers and save the planet with loads of good old-fashioned butt kicking. Marvel Comics has a strong presence on Android and iOS, so enjoy the wealth of superhero games available and have as much fun as you wish!
MARVEL Future Fight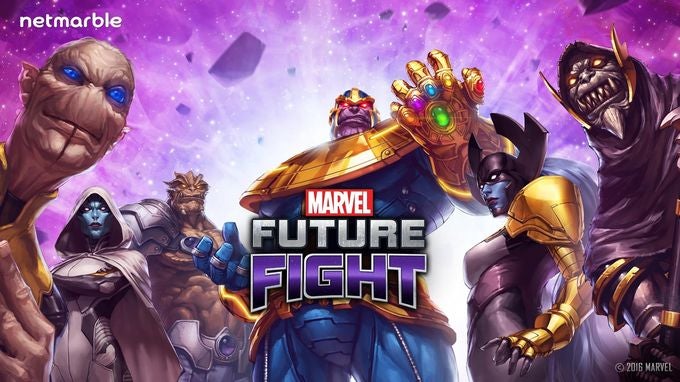 This game unites the greatest heroes of the Marvel Universe for an epic battle to decide the fate of all realities. Create your squad from Avengers like Hulk, Iron Man, Captain America, and other famous Marvel heroes like Spider-Man and Daredevil. Engage in an original story by acclaimed writer Peter David and test your skills against other players in 3v3 battles. The game features a complete single player campaign with stage-based battles where you unlock exclusive content, new costumes, and rewards. You can also summon your friends via the Ally System for reinforcements and claim victory as a team!
MARVEL Contest of Champions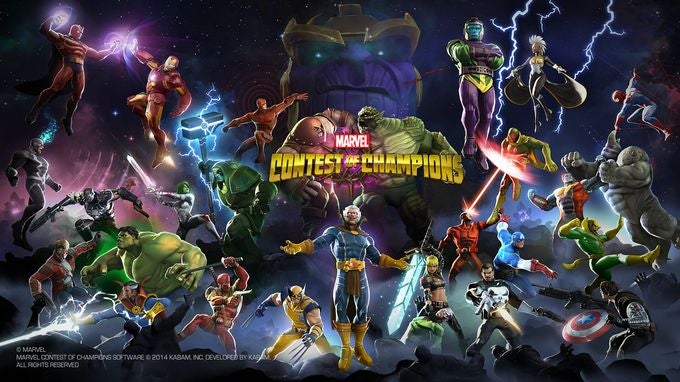 This is another fighting game that puts your favorite Marvel super heroes against your favorite Marvel super villains. Spider-Man, Iron Man, Wolverine, Thanos, Kang the Conqueror, and pretty much everyone else is there. Team up with your friends to build the strongest Alliance, strategize, battle to the top in Alliance Events and take on Alliance Quest Series to earn exclusive rewards. You will collect, level up, and manage your teams of characters as you journey through an exciting storyline in classic Marvel fashion. Go on to explore dynamic quest maps and engage in action-packed fighting with controls developed specifically for mobile devices.
MARVEL Avengers Academy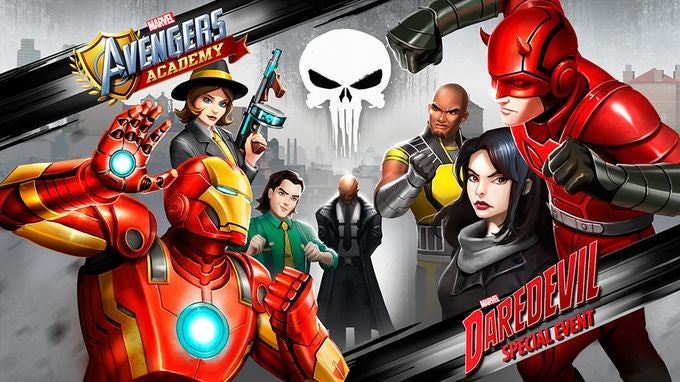 In this game, you get to build the ultimate Super Hero academy and play as your favorite Avengers characters reimagined as students developing their superpowers. Sounds like fun! You'll see Iron Man, Thor, Black Widow, Hulk, Loki, Wasp, Captain America, and others as a bunch of bratty students – voiced by an all-star cast featuring John Cena, A$AP Rocky, Alison Brie, Dave Franco, Priyanka Chopra, and others. Over the course of the game, you'll power-up your team and accomplish exciting missions, battle epic foes, and participate in events and updates with thrilling new storylines and quests.
LEGO Marvel Super Heroes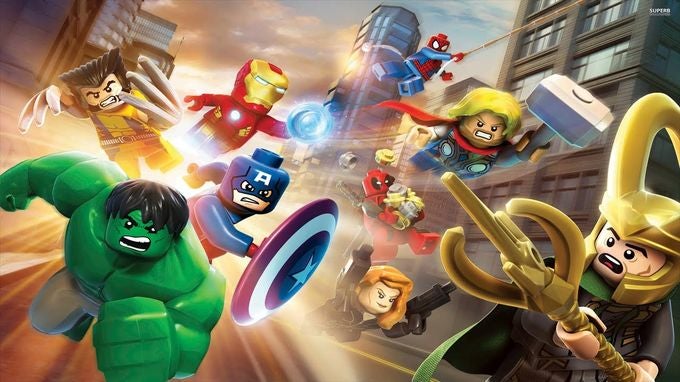 This game lets you experience an original story that crosses the entire Marvel Universe. You will take control of Iron Man, Spider-Man, the Hulk, Captain America, Wolverine, and many more Marvel characters as they go on to stop Loki and other Marvel villains from assembling a super-weapon that's capable of destroying the world. There are over 91 playable characters from the Marvel universe and more are to be unlocked as you progress. The game will have you complete 45 action-packed missions and battle enemies with superpower abilities like flight, super-strength, and invisibility.
Mix+Smash: Marvel Mashers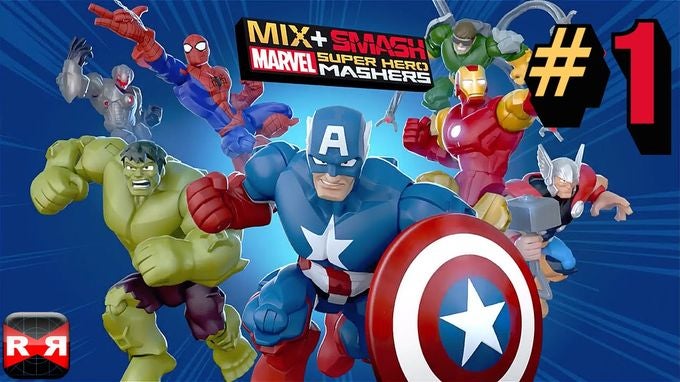 This game is a total party! In it, you will mash-up, battle, and smash up all-new Marvel heroes like the invincible Power Man and crack shot astronaut Star-Lord! Mix Up as many as 20 Marvel Super Heroes' looks, powers, and abilities to battle re-mixed super villains like the Green Goblin, Loki, Doc Ock, Ultron, and Rhino. Unlock mighty special moves in smash mode, win the day in rapid-tap masher brawls, and power through as many as 8 heroic chapters with new levels and challenges. You will also earn special items and achievements in order to build up your ultimate health and power.
ALSO READ